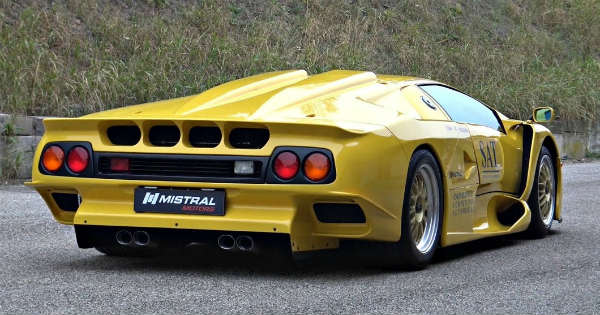 There have been many weird and unique cars that we have been through over the years and it seems like there is still so much more to discover. Lamborghini is one of the car manufacturing companies who have always been offering their customers the upmost pristine and extremely fast product that there was. However, even though it might seem like we know everything about their cars, there is something that you have never seen before. The Lamborghini Diablo GT1 Stradale is an extremely rare model and we get the chance to see it in action.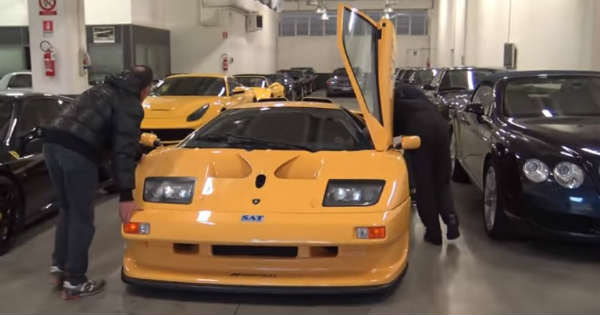 This car was launched in 1997 and it was basically supposed to represent a road-legal version of their Diablo GT1 race car. Yes, only two such Lamborghini Diablo GT1 Stradales are currently in existence and we get the chance to see one of them in action.
The car is in pristine condition and once you hear to that mighty engine, you are going to be impressed by it even more. It roars and purrs like a monster, and the blue interior perfectly matches the yellow exterior.
There is something special about this car, something that will make you fall in love with its furious design. The Lamborghini Diablo GT1 Stradale has no windshield at the back and you can only look through the small side mirrors.
The V12 that is located under the hood is more than enough to power this bad boy up. There is no information about the price whatsoever!