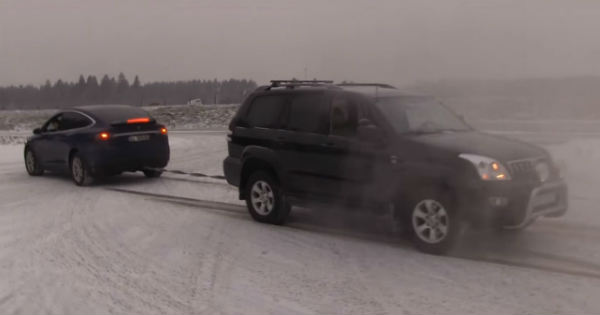 If you are the type of person who simply loves putting cars to the tests and doing incredible things with them, then you are at the right place. Two extremely powerful cars go against one another in a snowy tug of war to prove which one is better and more robust. There have been some truly amazing such duels that we have seen over the years, but in this one you see something that might actually prove something. One of the cars gets completely busted and you are going to be surprised by it! Tesla Model X vs Toyota Land Cruiser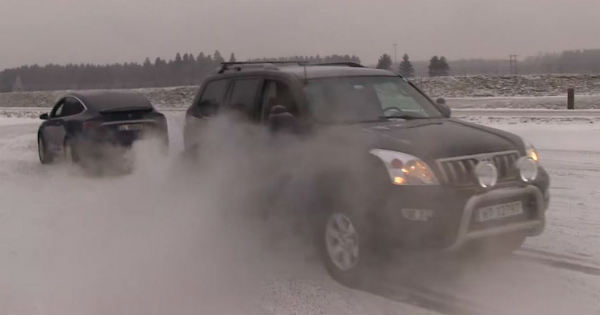 Namely, two different types of vehicles go against each other in this snowy tug of war. On the left we see the mighty Tesla Model X P90DL which weights 5730 lbs and is able to produce up to 670 HP. The Tesla also has the Nokian Hakkapeliitta 8 tires.
On the right side you see the Toyota Land Cruiser which weights 4850 lbs and can make "only" 173 HP. Even though some of you might have expected to see the jeep easily winning this tug of war, the Tesla had something else in mind.
It went absolutely powerful even at the start and it managed to pull the steady Land Rover with absolute ease. Moreover, not only did the jeep lose the race, the driver was not able to power it up back again.
It smelled like something has been burnt under the hood. However, by using jumper cables, the driver eventually powered the big vehicle once again!