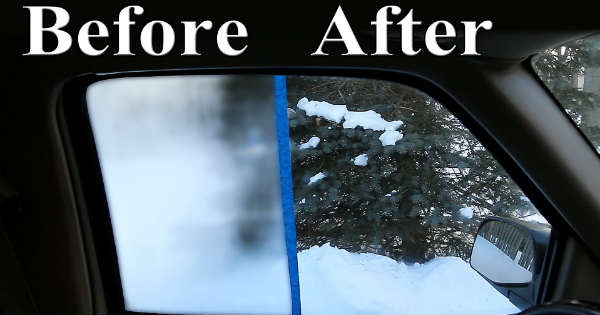 There are many awesome DIY hacks that we have recently come across and which you can use to help you around your car. Hereby, due to the fact that winter had already arrived, we present you a video in which you are going to learn the ways that you can use to stop your car windows from fogging up completely. The reason why they actually fog up is due to the difference in the temperatures on the inside and outside of the car. However, you can put an end to this once and for all.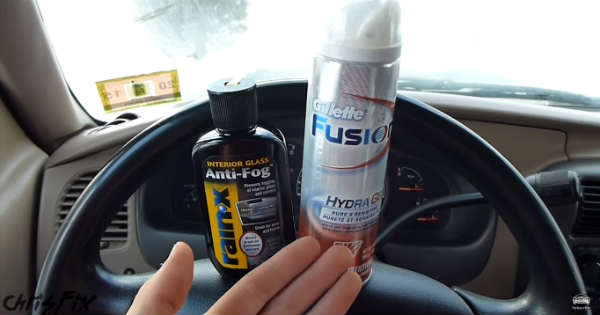 Chris, from the YouTube car channel ChrisFix tests out couple of products that have been considered to be just perfect to prevent your car windows from fogging up. He marks off the windows with a tape and divides it into 5 parts.
On the first one he is going to use a product that you can buy from the store specifically for that use, just as a reference point. Right next to it, he applies shaving cream and rubs it into the glass.
Then he does the same with a baby shampoo, hand gel and a potato. Yes, even though it might sound funky, but it was previously thought that the potato will actually help.
However, it turned out that only the shaving cream proved to be effective, besides the product specifically used for it. What do you think: will you actually put the shaving cream to the test, thus stopping your car windows from fogging up?
At last, check out these hacks for cleaning your car!