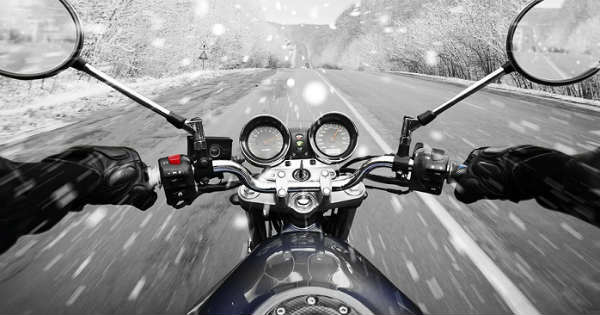 Riding a motorbike in the wintertime can prove a challenging activity even for the most experienced motorcyclists. The slippery roads, the ice, the snow, and low temperatures outside make it difficult to last on a bike for more than a couple of hours, even with proper winter gear. However, if you are a true motorcycle enthusiast and enjoy riding your bike to work every morning, these safety riding tips will keep you safe and sound throughout the winter season.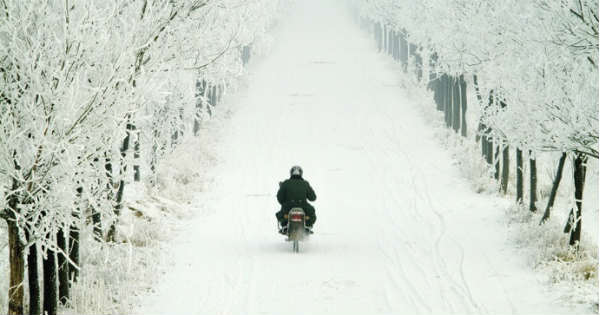 Prepare your bike for the cold temperatures
Wet winter weather, road crud, and grit are your bike's worst enemies in the wintertime because combined, they can lead to corrosion. To prevent rust, you need to seal the finish of your bike with a reliable surface-protection fluid.
Don't forget to thoroughly clean your bike after each ride if you don't want to fight rust soon. Use cool water to wash the underside of the vehicle as hot water can dissolve salt crystals, which can penetrate even further into the bike and cause more rust.
Don't forget about quality antifreeze and starting your bike's engine every other day to prevent freezing. If it's the first time you're using your bike after a while, keep the engine running for a couple of minutes to warm up. And, before launching straight into a journey, inspect your bike one more time, checking the tires, oil level, chassis, and stands.
Stay warm
Unless you plan on spending your winter on the East Coast, sipping cocktails or fishing in Florida, leave your leather jacket at home. Prepare for the ride using proper winter equipment, and this includes winter boots, a good jacket, and gloves. Use layers of thermal clothes underneath and always make sure your jacket is waterproof and windproof.
Don't forget that riding your bike in the wintertime means you'll be experiencing chillier winds of up to -30 degrees Fahrenheit, so consider covering your face with a balaclava underneath your full helmet.
Thermal inner glove liners will better insulate your fingers and knuckles, ensuring increased mobility to operate the bike.
Know when to stay off the road
As much as you enjoy the winter scenery, it is best to keep your motorcycle in the garage when it's snowing or there are icy conditions. No tires regardless of their brand or quality can prevent you from skating and injuring yourself, so understand your limits and don't put your life at risk.
Stick to a plan and never ride your bike for long distances, even after checking the weather forecast. There is plenty of time to be adventurous in the summer when the roads are dry and clear.
In case you get stuck or the wind blows too hard to continue riding, find shelter and try to stay warm. Always bring with you a small backpack with essential gear such as flashlight, torch, hand warmers, snacks, water, and a thermal blanket or a set of dry clothes.
Storing your bike
Keep your bike in a sheltered space in the wintertime, preferably covered to prevent dust, rain, debris, cold temperatures or snow damaging its structure.
Never keep your motorcycle outside during the winter, even when you use a thick cover and a wheel chock to keep it in place. Extreme temperatures won't only damage the topcoat and lead to rust but can also affect the electrical parts of your vehicle, including the battery.
Store the bike in a cool and dry place, preferably in a heated garage or covered by some blankets to prevent battery problems in time. And, as we previously mentioned, start the engine every other day or at least a couple of times a week to make sure everything is still up and running.