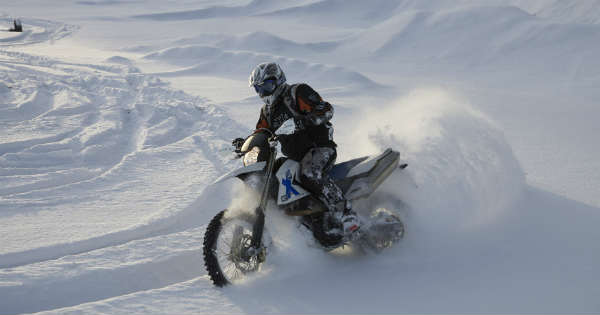 As a biker, you know the idea of being a seasonal rider is a ridiculous concept. You want to take your wheels out on the road all year round, including winter. Though you've probably already considered high traction tires and an appropriate windscreen, you may have dropped the ball when it comes to your motorcycle gear. Keep these key things in mind as you suit up for the winter riding.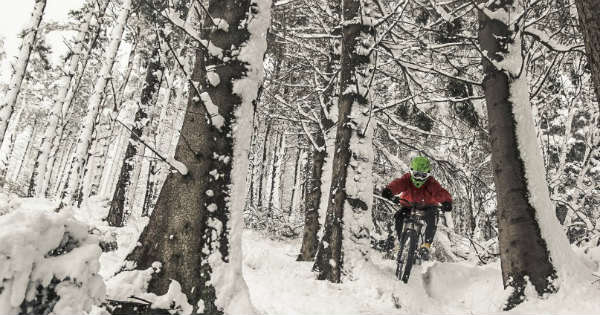 Head-to-Toe Protection:
Although your biggest worry is likely the cold, you can't skimp on protecting yourself against crashes. Many pieces of motorcycle armor pull triple duty: protection, comfort and style. Keep all three aspects in mind as you shop for these road-worthy essentials:
The level of impact each accessory can take may depend on the type of terrain you expect to traverse. With comfort, you want gear that can keep your warm and protect you against the bite of cold wind, ice or snow.
Layered Comfort:
Using a layering strategy can be extremely effective in holding in the heat in severely low temperatures. Insulative undergarments are a good start, followed by warm knits like wool or fleece. Top it off with moisture-wicking outerwear, including wind-resistant snow pants and jackets.
Wear a wool hat beneath your helmet and don some thick socks to keep your toes warm. Your biggest priority when dressing for cold rides is staying both dry and warm, so make sure your attire solves these two needs.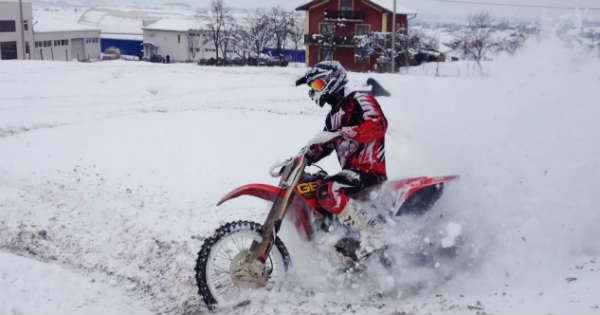 Durable Eyewear:
Visibility can be a problem during the wintertime, so you need goggles that minimize glare and don't fog up as you ride through the elements. The wind can lead to unbearable stinging in your eyes, so the protective aspects are equally important. You don't want to ride blind in tough winter conditions, so get goggles that help your sight lines.
You can absolutely bike through the colder months with the right armor on your body. Don't wait for the first snowfall to buy all the gear you need.