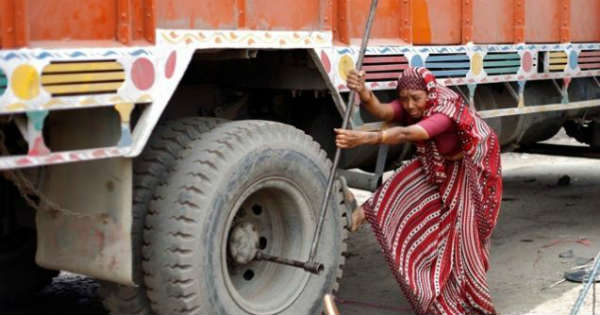 When it comes to encountering some utterly amazing and unbelievable stories, we have seen many of them lately. However, what are you about to see in this video is probably going to top them all, and at the same time, it will break some of the stereotypes certain people had for women. Namely, in the busiest trucking area in India where over 75,000 trucks are always parked, works a rather unusual person. Meet Shanti Devi, a 52 years old Indian lady mechanic who proved that everyone is capable of doing all sorts of work.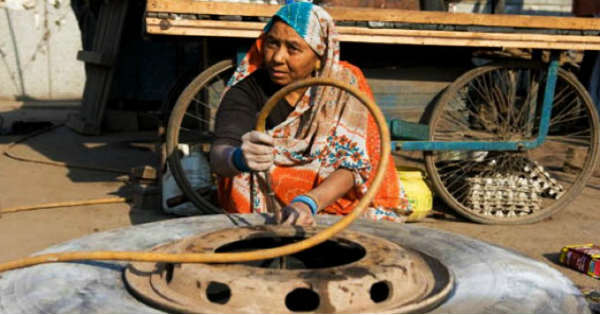 Over the years, Shanti became famous all over India for her amazing talent and each and every of her customers are always happy when they get their repaired trucks. It is thought that she is the first lady mechanic ever in India.
She says that she sees herself as being different hence there are no other women who work the same. However, she is not afraid of the daily challenges and situations that she is facing with. Shanti is earning her money in a fair way and nothing should embarrass her.
Her husband helped her to open a mechanic shop hence they wanted to support their family by earning sufficient financial support.
Moreover, this amazing lady mechanic has proved many times and over and over again that she is even way better than some male colleagues. What do you think, is she the hero that we all wanted to see it actually exists?