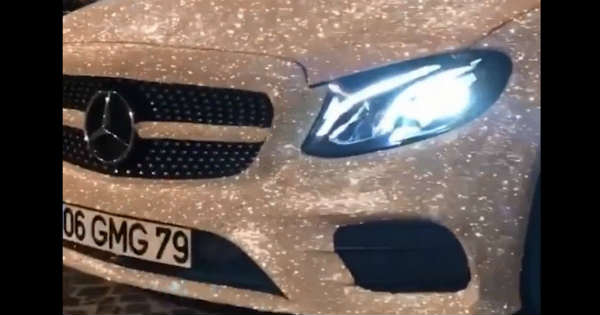 When it comes to the cars and the car business there are many things that people have done over the years. We have witnessed some of the most amazing and utterly unique modifications, which may vary based on your needs and wishes. If you are looking for a super fast car, you should upgrade your engine to something better, but if you are looking for a unique appearance and something that is going to grab the attention of the people nearby, you should try something new. Hereby, we check out this unique glitter car.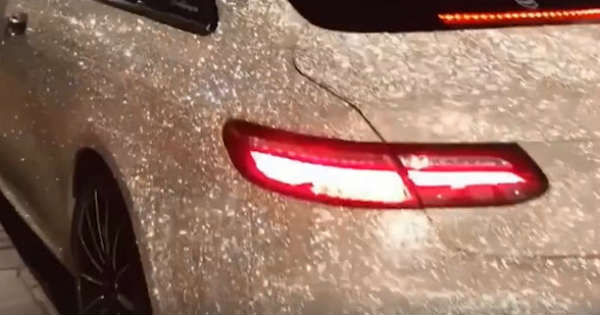 Yes, to some, the look is all that matters and even though currently it is fairly difficult to come up with something brand new i.e. something that has not been done so far, people usually find a better way. Hereby, this awesome Mercedes has been turned into the fanciest and absolutely glamorous looking vehicle of all time.
The whole car, starting from the front and all the way to the back, has been entirely covered with glitter. Yes, this is quite possibly the only glitter car that currently exist, and we are not sure whether this is going to become a trend or not in the future.
If it does, there are going to be hundreds and hundreds of such glitter cars appearing around your neighborhood or at some car events and gatherings.
What do you think, is this idea going to catch upon people and would you ever want to have a ride in one?