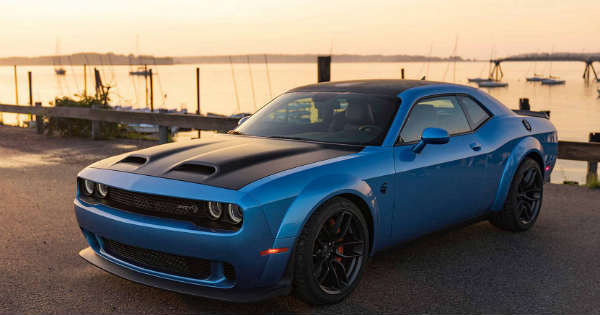 Everyone wants to own a car, but not everyone can afford buying one. Depending on the car you want to own, this purchase will usually cost an arm and a leg. This is one of the reasons why more and more people are now looking for cheaper ways to own a car, such as taking over a car lease. This is a short-term and inexpensive way of driving a good car. If you're planning to do the same soon, let this article provide valuable tips.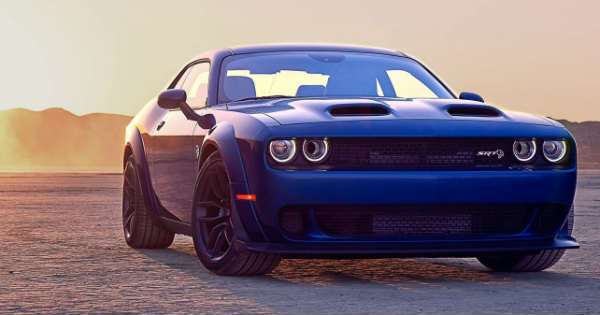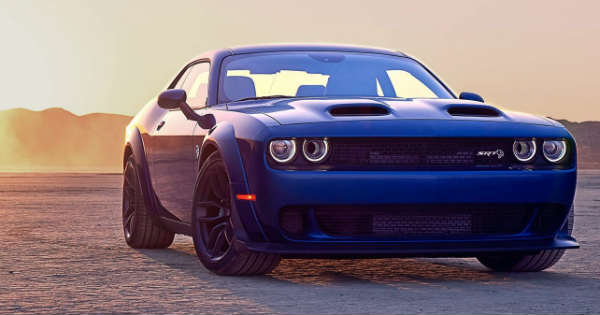 But First, What Is A Lease Takeover?
A car lease take over is a process wherein the original lessee (seller) will transfer the lease to another party (buyer) who is looking for a short-term lease and affordable way of owning a car without the need to lease a brand-new car from a dealership. This transfer process is usually inexpensive and fast.
This arrangement can provide a lot of benefits to both the seller and the buyer. The seller can quickly get out of a lease that they can no longer continue to pay for or afford while the buyer scores a good deal by taking over a short-term lease.
If the original lessee (seller) provided a large down payment at the beginning of their lease, the buyer gets to enjoy the benefit of paying low lease payments. Once you take over a lease, you'll be able to help the seller with their financial problems while also helping yourself own a good car without the need to spend a lot of money.
Before you decide to take over a lease, it's best if you take the time to know the processes, and terms involved. Several resources online and videos such as https://youtu.be/k-QDHKwIK74 can help you learn the ropes.
What Should You Do Before Owning A Lease Takeover?
Being a buyer in a lease takeover can be beneficial in more ways than one. This process is a godsend for people who can't afford to buy a car or pay for the price upfront.
However, if you want to make the most out of this investment and actually not hurt your credit score, check out https://www.leasecosts.ca/en/articles/how-handle-car-lease-transfer-without-hurting-your-credit-score for tips that you should follow.
This information can serve as precautionary measures, so the entire process of taking over a lease can actually meet your expectations.
Before you can own a muscle car from a lease take over, it's best if you take the time to follow these tips:
1. Check Your Credit
Before you talk to any sellers to take over a muscle car lease, you should exert time and effort in checking your credit first.
It'll be hard for you to take over the lease of a muscle car or any other car if you have a bad credit score. Most car companies will only allow individuals to take over a lease if they have a good credit standing.
Depending on your location, you can check your credit online or by using state websites. If you found out that you have a bad credit score, it's best if you take the time to improve it first. This tip can be helpful, especially if leasing a car isn't an urgent matter.
The better your credit score is, the easier it'll be for you to take over a lease. Taking over a muscle car lease when you're not financially stable can only result in bigger financial problems such as debt and bankruptcy.
2. Know The Details Of The Lease
Taking over a muscle car lease shouldn't be done abruptly. The entire process might seem like a great bargain for people who want to own a car, but it's not all good—if you're not careful enough, taking over a lease can also lead to financial turmoil.
If you don't want to experience such inconvenience, it's important that you know all of the details of the lease first. The more you know, the easier it'll be for you to budget your finances and have a better idea on your role as a buyer.
Here are some tips to help you out during this process:
Just because someone offered you to take over a muscle car lease doesn't mean that you should immediately say "yes" to the agreement. As a smart buyer, you should know everything that's stated in the contract.
You should also understand what the terms mean and how these terms can affect your credit score. If you have any questions about the contract and its clauses, take the time to ask the seller first. Never affix your signature or go into an agreement without fully understanding what is ahead of you.
You should also know if the lease will continue after the warranty period and if there are any lease termination fees at the end of the loan. The terms of the lease should be crystal-clear to you.
Regardless of how urgent you want to own a car, you should never ignore any of the terms in the leasing contract. Doing this will only cost you a lot of money down the line. Being charged with expensive fees that you weren't aware of is one of the last things you
want to experience when you take over a muscle car lease.
3. Do Your Homework And Conduct An Inspection
The appearance of a muscle car is important, but it shouldn't be your sole deciding factor when taking over a lease. Since this car was already used by its original lessee, you should pay attention to its condition and check if there are any underlying issues.
Taking over a cheap muscle car that requires you to pay for expensive repairs in the future isn't really a good investment. Buying a muscle car like this will only lead to a hole in your pocket and a lot of stress. To ensure that this will not happen to you, take note of the following tips:
If this is your first time to take over a muscle car lease or buy a car, visit the original lessee with a mechanic. The mechanic's skills and experience can help you carefully assess the condition of the car and determine if it is something worth investing in. Paying for their professional services is vital, especially if you don't have any idea how a muscle car works or what the red flags are of a lemon.
Aside from asking for help from a professional, you should also do your own homework about the car itself. Most car leases run for up to 12,000 miles per year, so take the time to check the odometer of the muscle car you're planning to lease. The longer the car has run, the higher the chances you'll have in paying for repairs in the future.
Aside from checking its performance, assessing if the car has any type of paint chips and dents should also be part of your to-do list. You should be keen on these small details as these can negatively impact the overall look and value of the car.
4. Negotiating The Price
As mentioned, taking over a lease is a cheap way of owning a good car. But wouldn't it be better if you can haggle with the original lessee and actually lease the car for less?
Depending on where you're going to get the car, you might have better chances of scoring a bargain. This is especially true if the leasing company is a credit union or bank. These entities will usually have to unload the muscle car you're eyeing to lease so they will be forced to offer it at a lower price or put it in an auction block.
Some of these entities will even want to save time and money from selling their car through another seller, which is why they are looking for a buyer who can take over the lease as soon as possible.
There's no harm in trying so muster up your confidence, so go ahead and negotiate with the original lessee. Simply negotiating with the original lessee can do wonders for your finances, allowing you to save more money the moment you take over the lease. Your attempts to negotiate can have better outcomes if you have a good credit score.
5. Conducting The Transaction
After you've accomplished your responsibility as a buyer, it's now time to conduct the transaction with the original lessee. Your business with the original lessee should be done at the place of the dealer or at the bank that holds the lease of the car you're planning to own.
Choosing either of these locations can provide convenience on your part since the required paperwork is already available and you can have these notarized as soon as possible.
Knowledge Is Power
Taking over a car lease can provide a lot of benefits, but keep in mind that it also comes with several risks. To ensure that taking over a car lease can improve the quality of your life and finances, take the time to do your own homework, and be a responsible buyer.
Being well-informed in taking over a lease car can help you save money, drive a good car, and help someone in need!