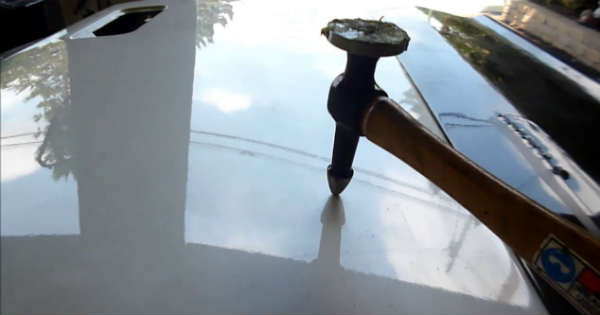 The blooming of the car industry has led to the creation of some of the most amazing vehicles that we have ever seen ever since its beginnings. However, not every car company has been following this trend for each and every one of the vehicles. Hereby, we take a look at this video in which we see why the Ford aluminum truck is simply not worth it and how easy it is to damage it. Yes, the Ford F-150 truck actually has an aluminum doors which cause many troubles when you need to get them fixed.
Do not even think of drilling a hole and pulling out the dented aluminum hence it will absolutely cause an even bigger problem, which will eventually result in buying a brand new door. This is exactly what the guy in this video did, thus spending several hundreds of dollars more than he was supposed to do.
Moreover, to prove that the Ford aluminum truck is surely not worth the money, we see the massive difference that there is once you hit a steel door and the aluminum door of this truck with a hammer. Even the slightest of hit will puncture through the aluminum, something which is not the case with the steel one.
Even though there is a big difference in weight, which surely does not add on to the fact that the aluminum is not the good metal for making a car's body. What do you think about it?
At last, see how this angry girl hammers down a Ferrari 458 Italia!