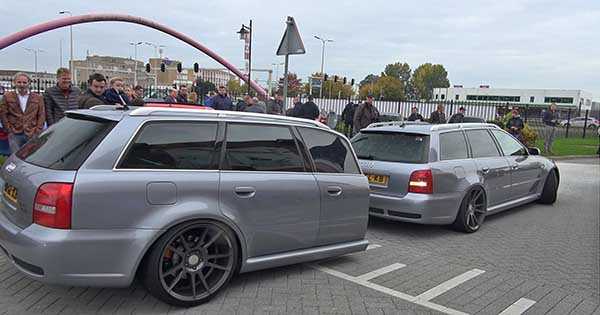 A very interesting old Audi RS4 Avant B5 has received its matching trailer that seems exactly the same like the rear of the car. This peculiar car and its trailer were noticed in The Netherlands. The video is filmed by a YouTuber that goes by the name of "Gumball". This YouTuber filmed the peculiar car at a car show featuring some pretty popular cars. Even though this RS4 is far from supercar material, we got to say it looks very captivating.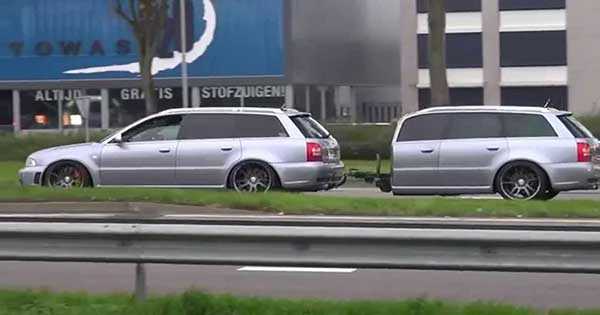 The trailer of this Audi RS4 Avant B5 features matching roof rails, identical exhaust tips and functional headlights. It's worth mentioning that it even features a fuel cap. When viewing it from behind it seems exactly the same like the vehicle's rear end.
However, in reality it is just a greatly replicated trailer manufactured by Andre Botter who comes from Botter Tuning. We would like to see the trailer's interior, but when you take into consideration how exceptional the outside looks, we can assume that the cabin is great as well.
You can notice the vehicle's lowered stance being mirrored by its trailer. It also features matching wheels and the same brake calipers. It even has an antenna at exactly the same spot.
We got to say that this concept looks pretty captivating. This might become a new trend among tuners and car enthusiast as well. Just imagine something like this done on other cars like for example a Porsche 911-shaped trailer? That would be pretty interesting to see.
Finally, check out these unusual BMW designs!