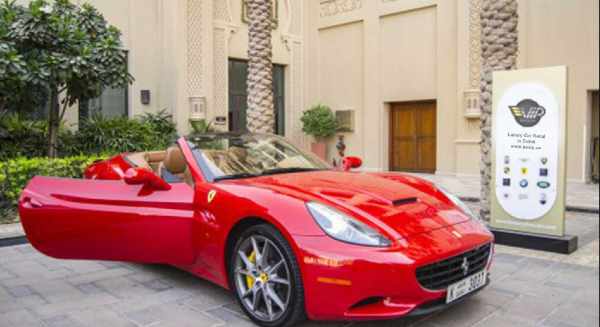 Dubai has become one of the top cities in the world. Tourists, famous entrepreneurs, and even celebrities come here to enjoy the beauty of the city. Many experts call Dubai the most promising new investment destination.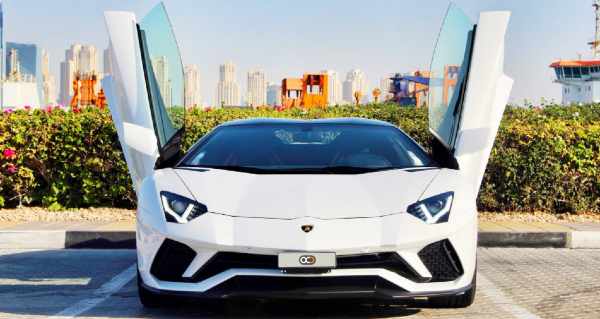 Developed infrastructure and a luxurious lifestyle
From roads to airports, from five-star hotels to the highest skyscrapers, Dubai is home to world-class facilities that make it attractive for businessmen and the world's largest companies.
A real paradise for shoppers
Dubai is a tax-free zone. The city has become an ideal platform for trade development in the region. Here you can find everything: modern shopping malls, authentic markets with a wide choice of textiles, gold, and perfume. Dubai offers affordable prices, even in the luxury segment. Shop till you drop!
Dubai offers extraordinary opportunities for entertainment and adventure. World's biggest hotels, amazing resorts provide an incredible environment for relaxation.
The best way to explore this city and its magnificent nearby area is to rent a car. Dubai has one of the best rental services in the world that provides tourists with the opportunity to drive supercars like McLaren, Lamborghini, Maserati, Audi, and Ferrari.
There are several reasons for renting a car in Dubai:
services offered by our company work much better than the public transportation system
Our companyprovides reliable service 24 hours a day. Entrust your safety to our highly qualified specialists. Paddock Rent A Car always does our work with a huge amount of enthusiasm.
When you use public transport, you will normally be charged based on the distance you covered. However, when you rent a car for a trip, you will pay a fixed amount of money no matter how far you want to travel.
the ease of renting a car
Our company offers minimum documents requirement, contactless payment, free delivery and pickup, and thoroughly sanitized cars. We always do our best to please our clients.
Our company offers you to choose from hundreds of cars available for rent. You have a good chance to enjoy different brands of luxurious cars at cheap car rental rates. This is a dream come true for many people.
the best way to create an impression
If you are going on a first date or a business meeting, it is necessary to make a strong first impression. Driving a luxurious car is a great way to begin conversation.
Here is the list of the 5 most exciting exotic car rentals in Dubai in 2021.
1. McLaren 570S Spider
An amazing 2-seater sports vehicle that offers blistering performance and looks to die for. Its turbocharged V8 engine provides an amazing acceleration, 570 bhp, and an impressive 0 to 100 km/h time of 3.2 seconds. Rent McLaren 570S Spider from paddockrentacar.com has taken the roof off. The car makes driving around the city of Dubai a magical experience.
2. Ferrari Portofino Rosso
This car is a perfect combination of comfort, sportiness, and elegance. Its powerful V8 engine makes it possible to accelerate to the speed of 200 km/h in just 10.8 seconds. The Ferrari Portofino will be a perfect choice for business meetings. This car makes a lasting impression, doesn't it? A real bargain!
3. Lamborghini Huracan Spyder
A luxurious 2-seater car powered by a 5.2-liter, naturally aspirated V10 producing 602 horsepower. Lamborghini achieves 0 to 100 km/h in only 3.4 seconds. A tough canvas roof can be raised and lowered in 17 seconds. This car gives you a chance to enjoy Dubai's beautiful sunrises and sunsets. Isn't it the best choice for a romantic date?
4. Maserati GranCabrio
An amazing 4-seater car that has enough space for a small company. It offers high speed and acceleration. The car is powered by a 4.7-liter V8 engine generating 460 bhp. An open-top roof will allow you to enjoy the sights of the city together with family members or friends. The car is also an ideal choice for business meetings as it creates an impression of success.
5. Audi R8 Black V10
A stunning 2-seater supercar, devastatingly fast and safe. Its honed exterior is expressed through the front and rear bumpers, side skirts, and darkened headlights. No matter for business or pleasure, the Audi R8 never disappoints. The car boasts a 5.2-liter V10 engine that delivers all-out power and acceleration. It generates 540 bhp and a 0 to 100 km/h time of approximately 5-6 seconds.
Car rental has never been so affordable! Contact us and we will make your dreams of a luxurious life come true.