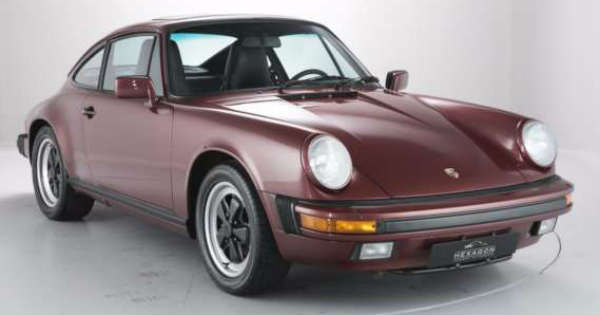 Buying that classic car of your dreams would be one of the most fulfilling feelings and exhilarating experiences in the world! You will finally live your manifested realities by cruising on the open road in a vintage vehicle, giving you a sense of nostalgia that feels almost like time traveling. From barn finds to auctions there are many classic cars waiting to roll in your garage or driveway. You will most likely buy a used car and here are some things to look out for before making that final purchase.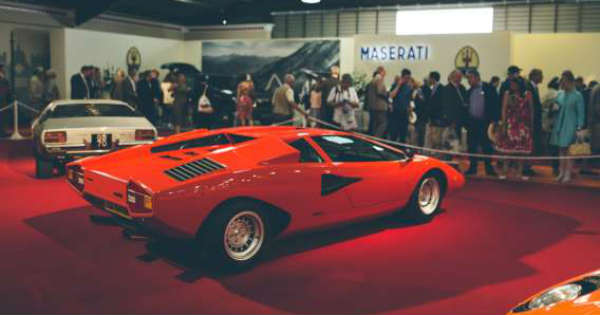 Get your lifelong vehicle. But first, check out this guide about important features pertaining to buying a new or used vehicle.
Do research
You will need to learn everything possible about the vehicle that you want to get. Think about restoration costs, the number of previous owners, the model of the vehicle and other important factors.
Try to determine if the vehicle will develop value over time, so you can get a higher price if you sell later. Or, ask yourself if are you purchasing this vehicle just to restore a memory? If the former is your goal, then this vehicle is an investment. However, if the latter is your goal, then this vehicle might not require much research.
You can ask the owner to show the entire history of the vehicle. Visit their home for a visual inspection and make sure to gauge the condition, any repairs, and any accidents this vehicle has endured. If you sense the owner is lying or something seems wrong, then discard the idea of buying that specific vehicle and move on to another seller. However, if you're forced to deal with a seller because the vehicle is super exclusive then try to get the best price possible.
Things you should look out for is rust, broken belts, and hose damage because all that stuff requires extra money to get fixed.
How often will you use the vehicle?
Always ask yourself how often will you use the car? Are you going to put it on the road and garner a bunch of miles or use it as an everyday vehicle?
Do you have plans of adding modifications and tricking it out for showboating purposes or to enter a car show?
All of it matters.
If you plan on driving this vehicle for a long time, then you should look if it's kept orderly. This is when barn finds become the most preferred option. You want to get the best bang for your buck. 'Show' cars should be in the best condition possible to minimize the money required for repairs.
How much money is required for restoration?
While looking through all the information about the vehicle, ask yourself how much money is needed for full restoration. Then, determine if the amount of money is worth the investments. Make sure the final price does not exceed the amount the vehicle is worth. You're basically throwing away money at that point.
How much will the body work cost? What about part replacements? Full classic car restoration could cost tens of thousands and require hundreds of man hours of labor.
Some exotic classic cars are made with foreign parts that need to be shipped from overseas, which is why the car itself might be relatively affordable. The owner does not want to pay those high shipping fees! You will need to determine if the investments are worth the prices.
Think about the DMC DeLorean from the Back to the Future movies. Although DMC stopped production of these cars decades ago, fans still want to own their versions. So there is a company that fully restores the DeLorean models because of the popularity. Some people are willing to invest a high price just to have a piece of memorabilia sitting in their garage.
Will this vehicle pass government inspections?
After you decide to actually get the classic car, you need to devise a way to get it back home. Towing services could cost about $1000 or more depending on the distance. Just shipping a vehicle from overseas require proper import documentation and fees which could be a headache.
Always ask yourself does the vehicle meet the standard USA emissions testing requirements? Some states do not require testing if the vehicle is over 20 years old, but others have stricter laws. Some classic cars are even illegal to be in the country.
It would be a bummer to get pulled over and ticketed for a classic vehicle that you just purchased in a restricted state not knowing the legalities.
Always make sure to have a talk with the owner to see if they know any information about these requirements.
Take a look at the VIN number
Checking the VIN number ensures that you will not get a stolen vehicle. Always make sure the VIN matches the numbers on the vehicle and the title.
Another piece of advice is checking for any fees or penalties for that vehicle. This information is readily available by searching the VIN number online or in the National Motor Vehicle Title Information System.
Take a look the mileage
Determine how many miles are on the vehicle? Of course, the less the better because it shows the resilience of the engine. In some cases, the engine could be the most important and expensive part to replace. However, if you are a car collector, then mileage might not matter as much.
A good rule of thumb is to buy a classic car from an elderly person because they will likely be honest about the information during the sale and will, most importantly have taken good care of their car. Sometimes they feel like "it's time" to let go of the vehicle and allow you to take a quality car off their hands for a good price. You can literally find diamonds in the rough by implementing this method.
Final Word
There are many more factors you should look for when buying a classic car. Another word of advice is looking at the source of the sale. Are you are buying from a private owner or a car dealership? Private owners usually prefer a set price and might not even know the full history behind the vehicle. A dealer, however, will run an in-depth detail about the vehicle and the price is more flexible. There are pros and cons to both.
Another factor is insurance. Some companies don't cover classic cars and will offer high premiums because of the nature of the repairs if an accident occurs.
So take a seat, lay back and enjoy your dream classic car! The feeling is incredibly indescribable. If you stay on top of the things in this list, then you will for sure drive away in a classic car that is worth your time, money, and effort.
Good hunting! Also remember for a best exhaust system for your car.