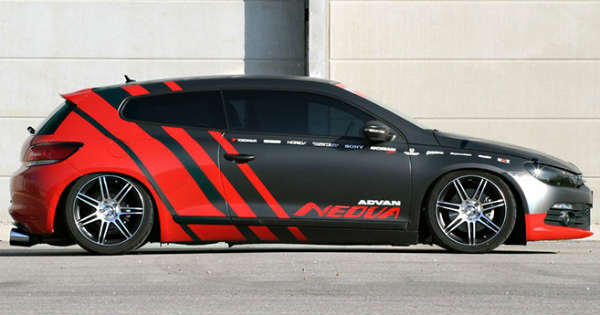 Remember the MTV show "Pimp My Ride"? That was a great show, and they turned out some really weird cars. One of them had a salmon pellet shooter because the girl's car was attacked by a bear. There are different ways how to customize your car than putting it on an out of date TV show. Some of them include things you can order right now, from your phone. Want to know where to start? Get your customization on below.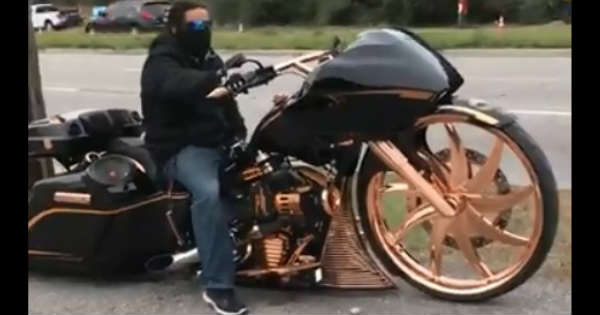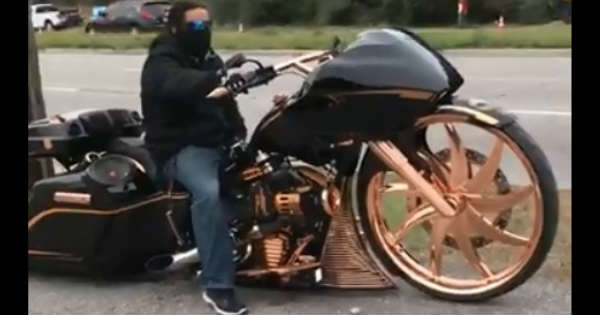 Steering Wheel Covers
This one isn't just aesthetic, it's practical! How many times in the summer do you grab your steering wheel and then take your hands off immediately, with a potential first degree burn?
That's a real-life struggle if you live in hot climates. And steering wheel covers can help, while looking cute!
They come in a range of colors and materials, some are more heart-friendly than others.
Leather Covers
If you're determined to have a leather cover that gives your car a touch of bougie class, then make sure to go for light colors. Dark colors absorb heat and will give you that palm burn when you grab the wheel.
Silicone Covers
If you want something a little less heat absorbing and more budget-friendly, look into a soft plastic or silicone cover. They come in designs with everything from Tweety Bird on them to ones featuring your favorite superhero.
Fabric and Fur
We have to say, we love these. If you look in interior design magazines, you'll see that shag-carpet-like fur is all over right now. Why not bring that trend into your car?
Not only will it look cute but it won't heat up and it's soft to the touch.
WeatherTech Mats
Since these don't come in crazy colors or patterns, you could argue that they don't customize your car. But we're going to move past that argument because you know what's better than a custom car?
A clean car. It not only keeps your car looking nice, but it can help you trade it in or resell it at a higher value.
The mats your car came with are fine, but WeatherTech brand mats are better. They're fuller coverage and they're made out of hard plastic.
You can spill an entire cup of coffee in your mat and it won't get on your car's carpet. The mats are custom made to hundreds of car models and come in and out easily.
Time to clean them? Head to a do-it-yourself car wash and clip them to the mat holders. Spray them down with some high-pressure water, let them dry, and they're good as new!
Most mats come in three colors, beige, grey, or black. They're rather expensive, but so was your car! Think as them as an investment in the future value of your car.
Car Seat Covers or Total Reupholstery
We've got two car seat cover options here for you, and they depend on the amount of money you have to spend. If you're looking to upgrade the look of your car on a budget, stick to the first option.
But if you've got cash to burn and want a truly custom look, check out the second.
Option 1: Car Seat Covers
First off, this is another hot weather solution, especially if you have leather seats. We've all experienced the uncomfortable thigh-sticking-to-the-seat feeling in the heat of the summer.
If you want to cut down on that or just change your color scheme, browse the internet for car seat covers. They slip over your car's particular seat and usually secure with elastic.
They're relatively cheap, you can get a nice set of covers for four seats for under $100.
They come in different materials and colors – some are even "sweatproof", though we haven't put those to the test.
Option 2: Custom Car Covers
If you have some money and know a good fabric worker or have a custom car shop in your town, go pick out some badass fabric.
You'll need to plan not to have your car for a few days, as the seats have to come out for the new fabric to go on.
This is going to cost you a pretty penny, but you'll have full control of your cars aesthetic – if you can find someone to do the recovering, that is.
Tint Your Windows
Want another practical aesthetic way to customize your car? Get your windows professionally tinted! Not only does this make your car look sleeker, but it lets less light and heat in as well.
Before you spend the money tinting the windows, check your local regulations. Some cities and states don't allow tints to be too dark, as they can hide criminal activity in the vehicle.
That said, if you do tint your windows too dark, you run the risk of being pulled over more often.
But hopefully you're a good driver and that's not an issue for you.
Tire Glitter
This one is temporary, and just for fun. There's a product on the market that puts glitter all over your tires. It comes in a few colors and has a solution with glitter already built in.
You simply sponge it on your tires and the solution adheres for a few weeks. If it's rainy where you live, the glitter's life will be short lived.
This would be a fun way to "pimp your ride" for a big event or for someone's birthday. You can get it online or at larger auto part stores.
Custom Plates
Probably the most iconic way to customize your car is with customized plates. You're at the mercy of your state department when it comes to lengths and choices.
Find out more about that process at home, before you make your way to the DMV.
How to Customize Your Car
Unfortunately, Xhibit and the MTV crew were not available for comment on how to customize your car. But you didn't need a car exhaust that blew bubbles, anyway.
If you're looking to customize your car, browse the internet for options. There are hundreds of patterns and colors to choose from.
Many of the same customization options seen in cars are
also showing up in boats. Many luxury auto owners want to customize
their car to resemble their Hampton Yacht. From outrageous paint jobs
to the latest in audio equipment, if you have the money and the
imagination anything is possible.
Want something a little smaller and more functional than these items? Check out these awesome car gadgets.