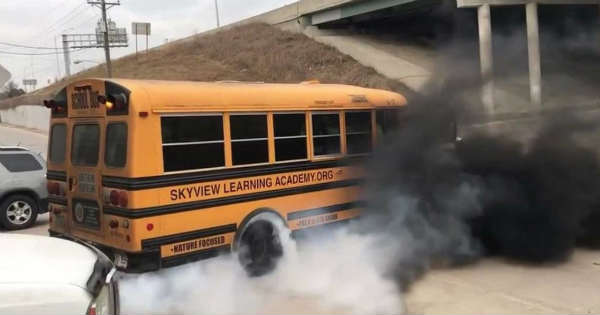 If you had a thought in your mind that only cars and trucks are the ones who could be modified to the extreme, then you were extremely wrong. People take certain vehicles to the upmost limit and turn them into something that no one has seen so far. Whenever you hear the word "bus", the first thing that comes to your mind is those old and boring ones, right? Well, once you take a look at this powerful schools bus, the realms of the way you look at them is completely going to change.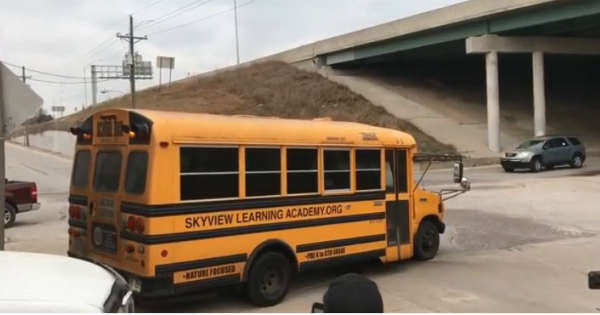 Namely, on the video that was posted on Instagram just lately, we see this yellow machine in action that no one thought that it might be. There are several people gathered around and are filming with their phones hence they knew that something awesome was about to happen.
Then, all of a sudden, this powerful school bus launched its engine and demonstrated the most awesome burning tires show that we have recently seen. The rear wheels spun like crazy, thus creating huge clouds of smoke and leaving everyone there is disbelief of how could such normal-looking bus to be so cool.
Apparently, what was on the inside of it is what it mattered. The old and boring engine was replaced with something more furious, something that no bus has seen so far.
The guys did a pretty good job of turning this big piece of metal into something that every bus driver would be proud off!