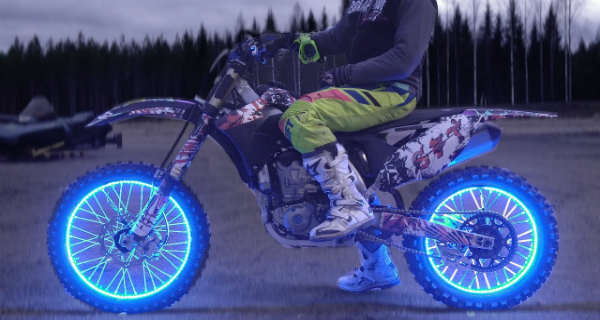 People tend to make all sorts of various modifications and inventions that you can imply on your vehicle. Most of them are usually done with common tools and objects hence they would be easily available. You would no longer have to spend couple of hundreds of dollars at your local shop if you want to make something awesome to your bike. This video is here to show us just how easy it is to make your very own LED light wheels, thus making your bike even better and more fancy looking.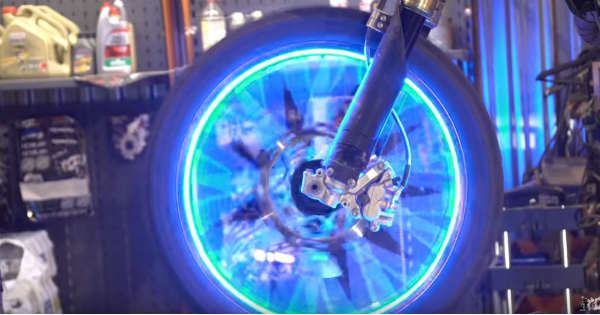 All you are going to need are some common tools and in no time, after watching the tutorial, you are going to be able to do it on your own. You will be surprised at how easy it is.
First things first, you are going to need a strip of LED lights; the color of them may vary according to your preference. Apply some tape at first and attach the LED strips over the whole diameter of the wheel.
Connect the wires that stick out from the one end and secure them in place using some hot glue. In no time your awesome LED light wheels are going to complete and the best part about it is that you can change them whenever you want.
Simply take away the previously used strip and apply the new one in the same process as shown in the video. Now you know another way that you can make your bike ever cooler! Read more