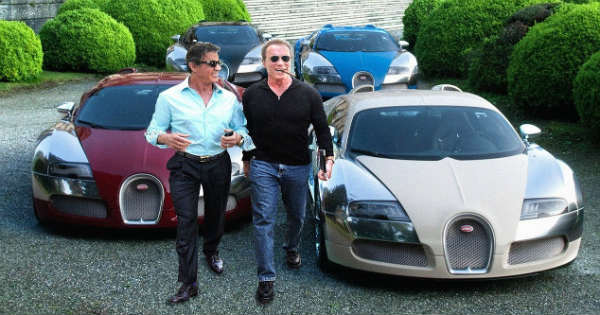 If you like taking a look at other celebrities lives and some of their most amazing car collections, then you are going to love this video. However, not only we take a look at one celebrities' car collection, instead, we take a look at two of them. Namely, Sylvester Stallone and Arnold Schwarzenegger are two absolute legends and we grew up watching some of their movies for hours and hours. Hereby, if you are willing to find something more about them, take a look at their crazy car collections. They are awesome!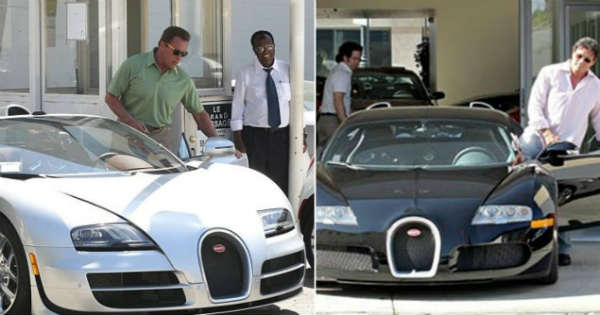 Some of the cars you see in the video are absolutely rare and you are going to be surprised that these guys actually own them. First up we take a look at Arnold Schwarzenegger and his awesome Bugatti Veyron Grand Sport which costs around $2.5 million.
Then, we take a look at his Oshkosh M-ATV which can be bought for whooping $437,000. This massive vehicle does look awesome and it surely suits Arnold. He also has the Bentley Continental Supersports, Mercedes Benz Unimog U1300, Mercedes Benz AMG Roadster, Porsche 911 Turbo and many, many more.
Whereas on the other hand, these two crazy car collections would not have been complete without Sylvester Stallone. He also has some really expensive cars, such as the Bugatti Veyron, Rolls Royce Phantom and the Black Ferrari 612 Scaglietti.
However, no car collection would have been complete without the likes of Aston Martin DBS, Mercedes Benz G-Class and the mighty Ferrari 599 GTB!