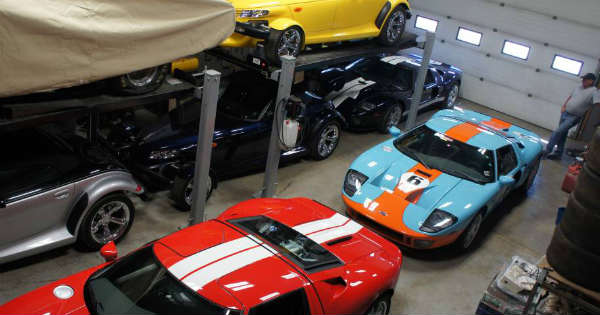 If you wanna talk lucky guys, we have the right example for you – Lawayne Musselwhite! This guy hit the jackpot as he found 40 of the most respectable American muscle cars! The place of event is not the exact spot you'd think of when someone mentions muscle cars. On the contrary, these rare barn find cars were found in Canada! So, what exactly did he find? Okay, let's start. We got 3 Ford GTs, 6 Chevy Corvettes, a whole bunch of Mustangs and a plethora of Thunderbids!
Besides these there were a lot more gems hidden in the barn! Normally, you must wonder who the original owner of this fleet is. It is a farmer who invested his whole life buying Mustangs and other gems since he was 16 years old. He hoped their price would go up one they! However, due to unfamiliar reasons he decided to sell his farm along with the cars. He did, however, hold on to 10 of them. Lawayne Musselwhite says he does not know what the 10 "saved" cars are.
The farmer went to his Ford dealer one day with $1M to spend. He asked the dealer to sell him every car he thinks will rise in price starting 1999. Lawayne got this barn for $1.1M which might seem too much but it is a real steal for what he got! For example, of these rare barn find cars is a Thunderbird Turbo Coupe! Sweet right? Let alone the 1979 Mustang GT Pace Car and 4 Plymouth Prowlers!
At last, check out this GM barn find!