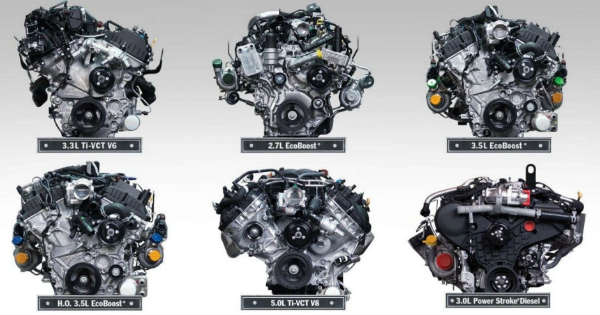 Ford, one of the most prominent car and truck manufacturers in the United States, have been producing cars and trucks since the beginning of the 20th century. Producing it's first car in 1903, the Ford Motor Company has continued to produce safe, reliable, and fuel efficient cars that tens of millions of Americans rely on every day. While Ford is known to produce all classes of vehicles they are most well known for their F-series trucks, superior trucks at that. Producing it's first Ford pickup truck in 1925, this brand has continued to endlessly improve its pickup lineup, by improving engines, strengthening frames, and hundreds of other improvements, Ford pickup trucks are one of the most reliable trucks on the market.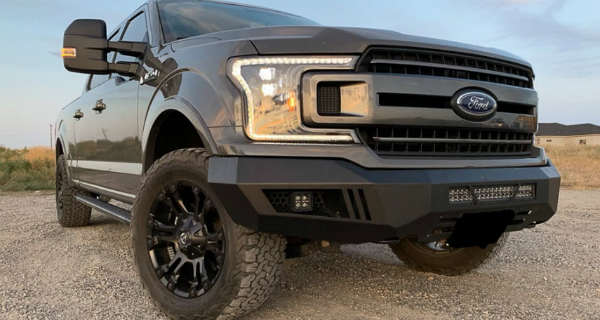 But of course, that is no thanks to the constant improvements of the Ford Engines. Here are some of the Best Ford Pickup Engines of All Time.
The Ford 300ci i6 cylinder, which was first produced in 1965, was one of the most advanced engines for its time. So much so, it was the engine used in Ford F-Series for more than 30 years. Providing lots of torque, with the bonus of reliability and cost effective use, the 300ci became a very popular engine choice for the time.
One of the earliest Ford eight cylinder engines, the 390 FE v8, produced in 1967, provided excellent torque, with reliability and power. Known for its bulletproof bottom end, the 390 FE was built to service any application, whereas it may be a truck, a generator, or even a dump truck, this engine had you covered.
Another prominent engine, the 5.8L 351ci Windsor v8 engine, produced in 1969 for the Mustang Mach 1, this engine showed great prominence. Later used in 1980 for the F-Series pickup truck, this engine packed a load of power. The most powerful engine in 1981, this engine can still be seen in use in generators and such alike today.
While at the time, most people weren't too thrilled to see Ford moving away from six cylinder engines to the more advanced eight cylinders, the supercharged 5.4L v8 was a very prominent engine at its time. Providing 380 horsepower, this supercharged engine allowed Ford trucks to get some serious power under it's wheels.
Another powerful eight cylinder engine, the 7.3L Power Stroke v8 Diesel engine was one of the most popular engines of all time. Providing 275 horsepower, with 525 lb-ft of torque, Ford created a very powerful engine. Selling over 2 million trucks fitted with this engine, Ford was able to create a powerful engine with great performance and reliability.
A newer engine, a late successor to the 7.3L Power Stroke v8 Diesel engine, the 6.7L Power Stroke v8 engine, created in 2011, brought a standard for powerful engines on the market. Capable of producing 440 horsepower, this powerful engine provided consumers with a reliable engine that packed a load of power behind it.
Finally, one of the best engines Ford has ever produced, the High-Output 3.5L Ecoboost Engine, is one of the best engines in the world to date. Providing an insane amount of power, 450 horsepower with 510 lb-ft of torque, this is one beast of an engine. With direct fuel injection, this engine allows for better use of energy, and better fuel efficiency. The High-Output 3.5L Ecoboost Engine, is one of the most modern and most prominent engines Ford has ever produced.