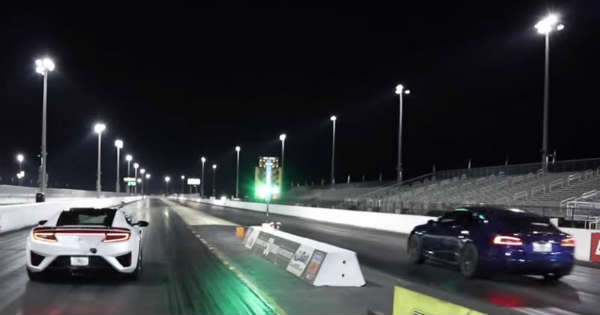 Another day for a drag race. When you think about it: Which day is not good for a drag race? Okay, let's stop there with the gearhead talk and focus on the real deal here. The new 2017 Acura NSX came out last year and bumped upon heavy criticism. If you are reading this article and you are an honest man, you know it's true. You've probably thrown a little "hate" for its poor styling, right? Or wash it the so called "lack of character" that bothered you?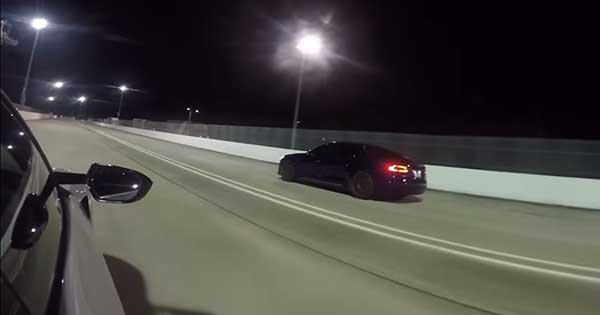 Others on the other hand, criticized this car for its pumped price of nearly $140,000 and the lack of speed that should be a whole package for that kind of money. But this Acura NSX vs Tesla Model S P100D drag race shows us something different.
However, the Tesla P100D from the video is known to take many giants on the drag strip. All have fallen! Its last to victims were a Lambo Aventador SV and the mighty McLaren 720S. Both in a 1/4 mile race. This time, they went against the new Acura! However, the one in question has a lot to offer under the hood!
Powered by a V6 3.5 L Turbo engine, it easily produces 570 horsepower along with two electric motors! This one is AWD and has an automatic DCT gearbox!
The Tesla Model S P100D does not need much introduction since we know its looney mode! All that is left is to lay back and enjoy this Acura NSX vs Tesla Model S P100D drag race!
Finally, read the 2017 Acura NSX first drive!