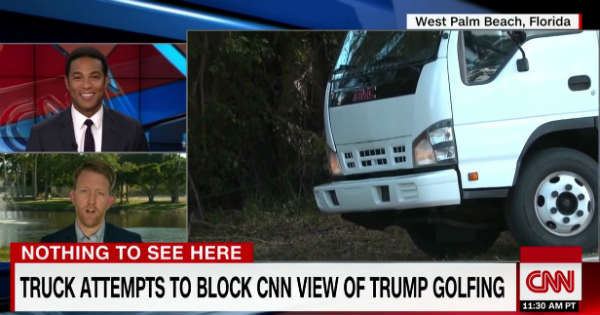 If you follow the news hence you would want to be informed about everything as soon as possible, then you must be familiar with all the controversies that have been going in with them. Namely, the job of a news reporter is to make a sufficient material and shoot videos that can be later on shared on the news. However, we have witnessed so many times that the news reporters are getting stopped in doing their job. Hereby, we take a look at this big truck that blocked the view of President Donald Trump playing golf on his golf course.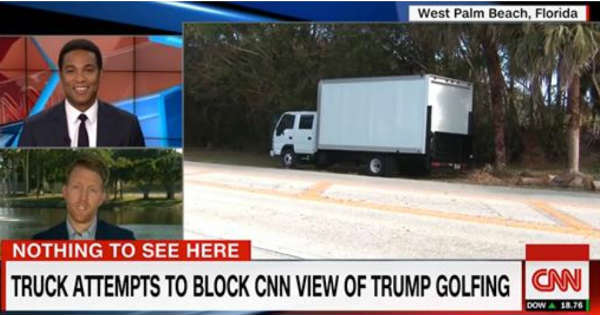 Yes, those of you who remember in the pre-election campaign, Donald Trump accused many times Barack Obama of playing golf way too much. However, according to some data collected, ever since he was elected president of the US, Donald has been to his golf courses for more than 80 times.
Hereby, they came up with a plan that is going to hide this sight, and they tried to do it with this big truck that blocked the view of the news reporters. Even though they managed to get some footage, the white truck arrived almost immediately and stopped right in front of them.
The news reporters were obviously taken aback by this and they made a short report on how the whole situation took place. Even though everyone deserves some moments of privacy, this is probably not the way that you should do it!