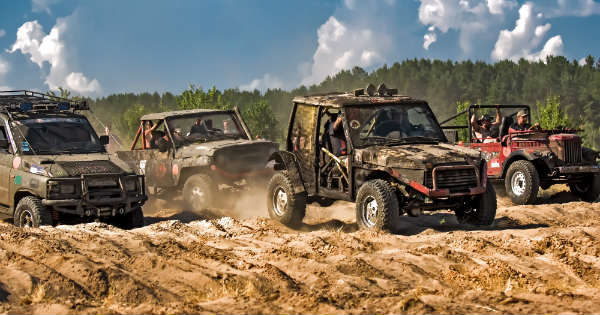 Utility Terrain Vehicles (UTVs) are one of your best options if you plan on owning a powersports vehicle as they're widely known to provide versatility and comfort. Numbers show that the global market size for UTVs is steadily on the increase, a proof that it is fast becoming a favorite of many recreational vehicle owners. A lot of people mistake UTVs for ATVs, which can also give an unusual thrill to the driver through giving them complete control of the vehicle, and which possess agility and the ability to weave through tight spaces. Compared to a UTV, however, an ATV may not have the same safety and power features, among others. Owning a UTV offers you the best features you can ever find in a recreational vehicle, which include the following: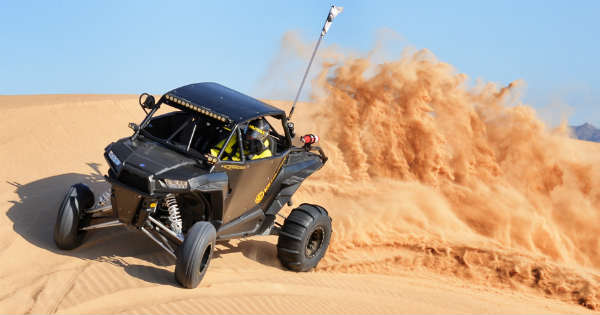 Spacious Enough For Multiple Passengers
The obvious benefit of owning a UTV is their ability to accommodate multiple passengers at once. If you don't like a lone ride or if you want to take the entire family out, this type of vehicle is the right choice for you.
UTV, also called side by side, comes with a two-seater arrangement, which can stretch up to an  eight-seater one. This amount of space makes this vehicle the perfect vacation companion for family and friends.
Hence, you and your loved ones can get comfortably settled in this vehicle while you experience together a world of fun while traversing challenging terrains.
Customizable Features And Multiple Functionalities
UTVs are easy to customize. From more rugged wheels for off-track purposes, to paint jobs, to speciality lightings, there's no end to what you can try out on your UTV. If there is a factory feature that doesn't suit your needs and preferences, you can change them on demand and, of course, at a price.
For example, you can have additional tires and specialized hydraulic systems on your UTV specific for purposes, such as farming and other heavy duty works. Visit compett.org for the various tire options you can employ on your UTV.
You can also make tweaks on your UTV just for leisure or entertainment. This can be a flashy painting job or a cabin modification to make your vehicle more suitable and convenient for a day at the beach.
UTVs Guarantee Your Safety
While conquering different terrains as the adrenaline pumps through your veins, safety should never be a second priority. With a UTV, users are not at a huge risk of being flung from their seats or crushed by the vehicle.
The UTV has a great center of balance that automatically stabilizes and adjusts to the nature of the terrain. Hence, users have little to fear about having the machine roll over. The seats are equipped with safety belts, too, and most UTVs come with extremely durable parts that can withstand any type of damage.
With that being said, UTVs are some of the "safest" toys you can get.
They Offer Utmost Comfort And Functionality
Comfort will never be compromised when using UTVs. Some comfort features in UTVs include comfy seats, an overhead covering, and windshields.
The seats in UTVs are typically more comfortable than those in ATVs, which are smaller and in which drivers have to sit in a straddleline position. With UTV seats, you get to settle yourself like you would in cars. You can also upgrade your seat to have an armrest by adding some custom features to it.
UTVs are functional in just any type of weather condition. This means if you take your UTV out for a fun ride on a sunny or rainy day, you don't have to worry about the harsh flare of the sun or onslaught of a heavy downpour because they come preinstalled with a cover.
The front screen or windshield also works to prevent dust and debris from getting into your eyes or into the vehicle as you drive.
They Have Car-like Controls
If you have any prior knowledge about driving vehicles then driving a UTV will just be easy. UTVs are similar to cars in the following ways: UTVs are guided using a steering wheel, and the brake and acceleration systems are controlled using foot pedals, amongst others.
With the car-like controls of a UTV, navigating through terrains is less treacherous. It is much like driving a car, and that means you will quickly familiarize yourself with its controls.
Conclusion
UTVs have the best features a recreational vehicle could offer. They can perform multiple functions and withstand varying weather conditions as well; hence, they are a versatile option for buyers.
And, because they are spacious, a fun and exciting joyride with family and friends is entirely possible. Furthermore, you can customize your UTV by adding a few tweaks here and there, making it suitable for various purposes.
Owning a UTV promises you a world packed with adventure, safety, and comfort.