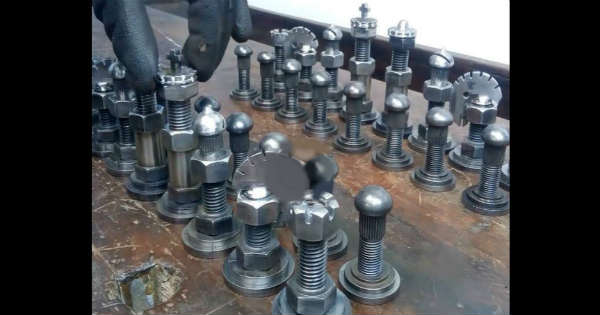 The tradition of making your own chess set from things laying around your home is maybe as old as chess itself. It's good to know that chess culture is actually full of sets made from ends and odds of every description. However, in this one, you'll find a video that focuses on DIY chess set put together from screws, nuts and washers.
This is a great idea if you can handle your tools and have the grandmaster status. You can always use these tools to show off your creativity and intelligence in a different way – like with this great DIY chess set build from screws, nuts and washers.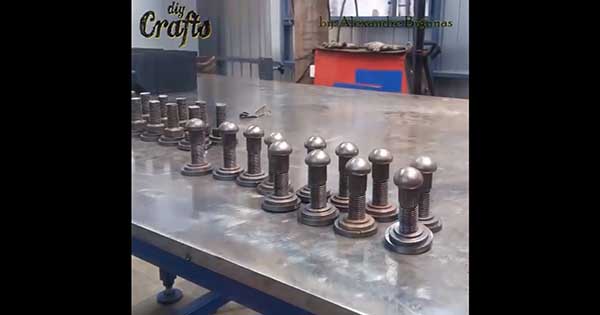 So, even if you are not a chess player but you are a DIY enthusiast, you can always make this your next fun project. Besides, this chess set is relatively easy to customize to your liking.
This tutorial is made by DIY enthusiast Alexandre Bigunas. If you don't have the necessary materials to make this DIY chess set, you can always take a short trip to Home Depot and pick a boatload of various nuts, screws and washers in order to complete your masterpiece.
However, you also need to have some power tools and welding equipment in order to complete this. So this is only for those who have a tac- welder sitting in their garage.
The good thing is also that you can color the chess pieces in the color from your choosing. For the chess board, you can actually use any old board.
Finally, here are some cool chess sets for you!