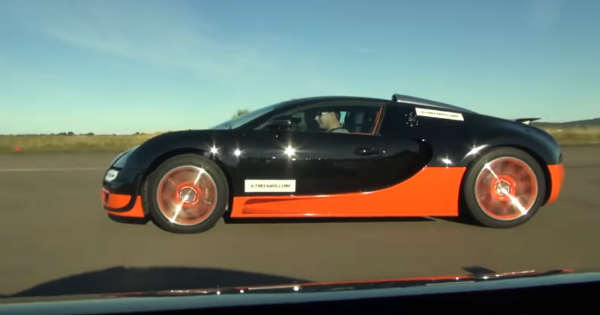 If you have tons of money and you are looking for a supercar that has lots of power and is extremely fast, you can choose from a great variety hence the market is just massive. Some extraordinary models have been produced lately and they are just going to keep on coming in the future. Whenever you hear the name Koenigsegg Agera R, the first thing that probably comes to your mind is sheer power, speed and awesome performance. Well, this is most certainly true and to prove it, we take a look at this unique race.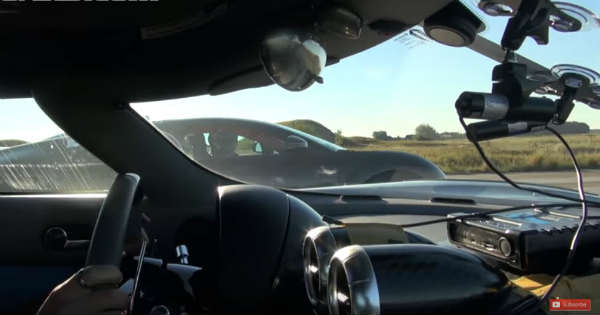 Two of the several fastest cars in the world go one against the other on the track. On the right side you are going to find the mighty Koenigsegg Agera R, which has massive 1,140 HP, and on the other you see the gorgeous Bugatti Veyron Vitesse.
So, which car is going to be the winner after all? Both of the cars are off to a super exciting rolling start, and even though it seems like the cars are somewhat the same, the Koenigsegg showed the real deal.
It took just under a second before the car was very far away from the Bugatti Veyron, which caused all of the people to get amazed and surprised. If you are feeling the need to see what two mighty supercars have to offer, this is your perfect chance.
Follow along the full video and what those 1,140 HP look like in action on the road. What an awesome race!