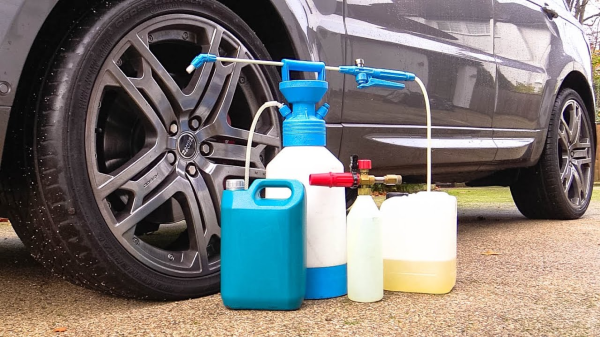 You may have come across the term traffic film, and you want to know more about it. You may also think that you need it since you're traveling every day. Here's a guide that will help you determine whether this is something that you need in your life. Cleaning cars involve water, shampoo, soap, and a bucket, which was the old method. However, today, thousands of cleaners are available in the market, and they seemingly have their own uses. You may have spotted a gallon of a traffic film remover when you were shopping at the car care facility. You look down the aisle and notice that there are hundreds of them, and you begin to wonder what they do in the first place and whether they are suitable for you.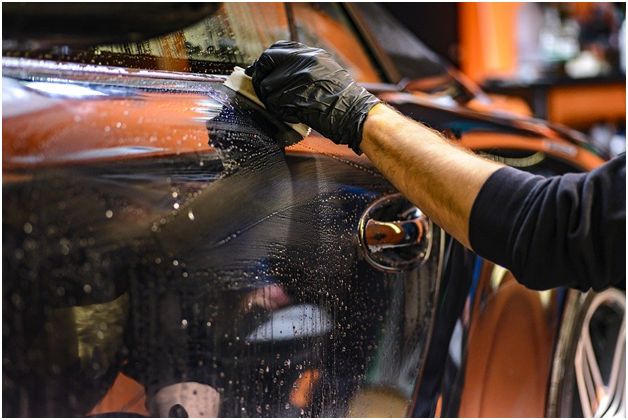 What Do these Cleaners Do?
TFRs are cleaning products that aim to remove grime, dirt, and dust without damaging the mechanical parts of your vehicle or the paintwork. If you're always driving to work or different places, your car is going to pick up some bits and pieces of dirt, grit, and oil, and you'll find soon enough that it's difficult to scrub them squeaky clean. With this said, there are TFR solutions that can easily break down the accumulated grime, and they can do the removal process without you working hard.
The right products will remove the tougher grime and other substances where shampoo has struggled and failed. With this said, you can give your vehicle a quick scrub, and you don't have to spend a lot of money going to a professional car cleaner to make your vehicle squeaky clean. It's important to note that the TFR may not be able to remove the natural residues and tar that may have found their way into your car.
A specialized and more potent product is needed if you find your convertible covered in dead flies. This is also the case when your vehicle is caked in mud or full of dried dirt; wherein, in this case, the remover may not be the best product you need to use.
How to Use the TFR
These film removers are made to be user-friendly. They are easy to use, and you have to spray them onto your windshields and other parts with grime. Afterwards, rinse them off with a detailing product or a regular car shampoo. Since the TFR has been manufactured to be chemical-based to shift some stubborn marks, it can be a good idea to wear gear that will keep your eyes and skin covered and protected.
You can save more because these solutions should only be used once every few months. Their infrequent usage means that you don't have to be exposed to the chemicals daily, but you'll remove that grime from your vehicle. It's not needed every single time that you decide to wash your car.
When you apply this, make sure that you wash off the film remover straight away, as it can do damage to the paint or leave a stain when it's going to be left alone to dry. For the same reason, it's never ideal to use a TFR when you're in an area with direct sunlight or it's hot outside. Read more about TFRs in this url: https://www.detailingwiki.org/detailing-miscellaneous/traffic-film-remover/.
Pressure washers are the best things to use when you decide to rinse off the TFR. Using the existing pressure can also help activate the cleaning features of the solution. This means that it will still be working through stains while you're washing it out.
TFRs should never be used in place of everyday products like car shampoo or clay. Check the labels if you are going to wax your car. Some of the film removers will remove not only the dirt but also the wax as well. Some areas are going to be gentle enough, so the wax will still be left intact.
Ingredients Involved in the Solution
It's worth noting that TFRs come in various strengths and ingredients. Not all the products that you see on the aisle were created equal. Some have strengths that are only ideal for professional use.
Many consists of a mixture of a lower-strength acid and a complicated solvent mixture that will enable the product to get rid of dirt and grime. This may mean that the acid can be enough to irritate your eyes and skin, and it can be pretty harsh. However, when you're protected, they are usually relatively easy to use, and you'll find them a good remover of stains.
Snow Foam vs. TFR
Many online shops and websites may interchange the use of terms like snow foam products and TFRs. However, know that these two solutions are different from each other, and they should be used in different scenarios.
The snow foams are made up of milder and lighter ingredients, but they won't be as effective in cleaning and clearing road grime. Because they pose a lesser risk of paint damage, snow foams can usually be left alone for a few minutes. On the other hand, TFRs need to be washed off almost immediately when you're using them.
Should You Buy Them?
The range of prices can be from £5 to £20, and they are so worth it. After all, you'll only need them once every few months, and they have varying strengths. The £20 are prices of a four to five-liter bottle, and you should do in-depth research if you're going to buy one.