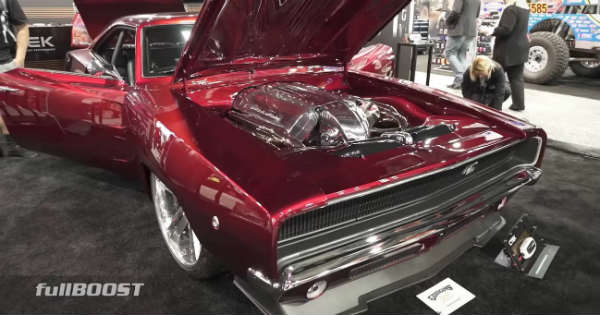 If you are in a search of an awesome car that no one has seen it so far, then you are at the right place. What you are about to see in this video is a piece of ingenuity, a car that the world has not seen so far and a car that is going to make you fall in love with it. Namely, this powerful Dodge Charger RTR that was produced back in 1968 and was restored this year was unveiled at the SEMA show and it was one of the stars there. Its owner, Johan Eriksson takes us through everything we need to know about it.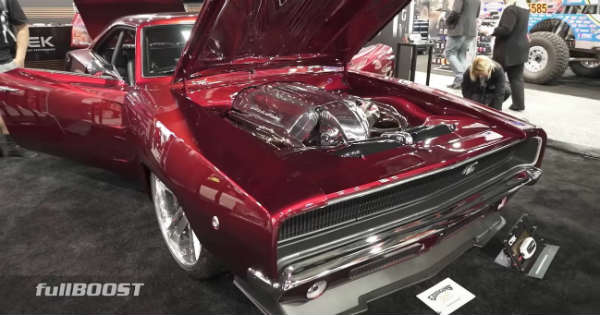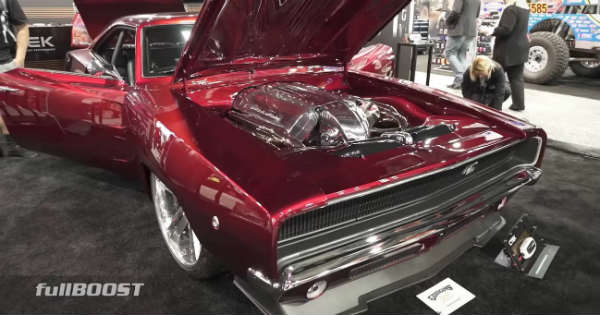 The car has been restored and modified to mere perfection and the best thing about it is the fact that Johan has managed to do it in his garage, with the help of his friends. Despite its amazing paint job, as well as the exterior, this powerful Dodge Charger RTR has a massive power unit under its hood.
Johan took the twin turbocharged V10 engine from the Dodge Viper and installed it in his mighty Charger, thus enabling the car to create whooping 1,000 HP. The car is an absolute stunner and many of the people there stopped by purely to take a look at this masterpiece. Everything on this 1968 Dodge Charger looks clean and there is not a single flaw on it.
What do you think, is this one of the best Dodge Chargers that we have ever seen?