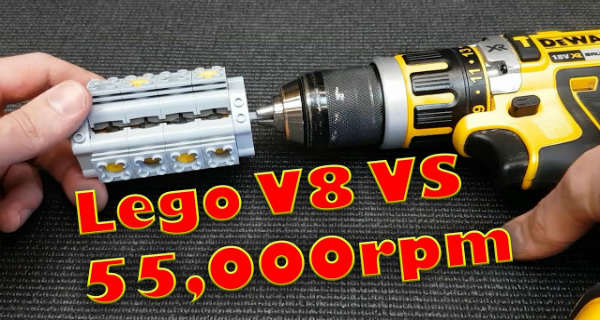 Coming across a wacky test or experiment these days is something fairly common hence people want to test out just about anything, no matter how crazy the idea might sound at first. It takes just some time before that experiment is conducted, thus making a video that is guaranteed to offer us lots of fun. Hereby, in this video we are going to take a look at such test, test in which we are going to find out what is going to happen to this Lego V8 engine once it is powered by this powerful DeWALT power tool.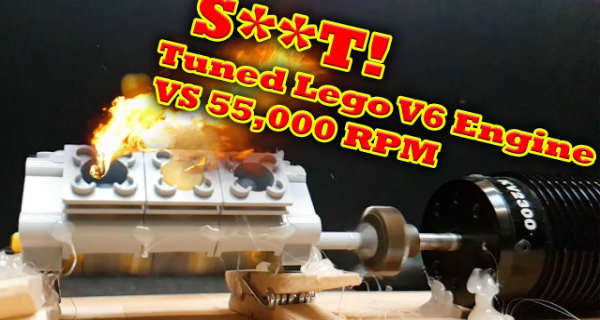 We are definitely sure that all of you would want to see this little engine spinning at 55,000 RPM. First things first, the guy puts the engine together and makes sure that everything spins and runs just fine. At the first test, the DeWALT power tool was simply not powerful enough, so he took at more powerful motor that car spin up to 55,000.
He set everything onto a stand and it was time for this tiny Lego V8 engine to shine. However, everything did not go on so well. Namely, just at the first serious rev, the engine completely fell apart and tiny pieces began flying all over the room. Funny enough, a crazy and loud sound was created at the same time as this Lego V8 engine fell apart.
Nonetheless, it was lots of fun to take a look at this mini amazing engine into action, don't you think?