If you are a pet owner, especially if you have a dog, then you must be familiar with all the difficulties that you come across while taking your dog somewhere in your car. Not only the dog can get scared at times and make a big mess inside your car, but it can also cause danger to your safety on the road. This is why some ingenious minds came up with a simple, yet effective, solution to this problem. They designed the dog seat belt, the only thing that you will ever need to have a safe ride with your dog.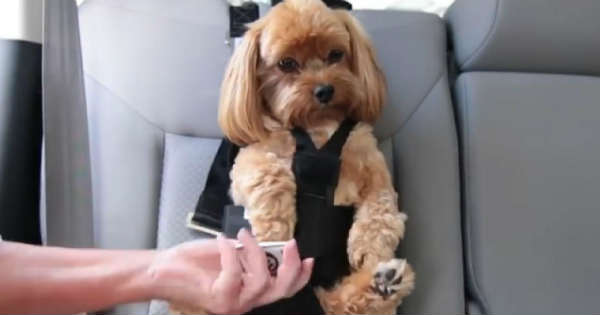 This awesome and extremely useful dog seat belt is called the Rocketeer Pack and it was designed by Zugopet. The way you install this great gadget is very simple and anyone can do it. All you have to do is to attach it to your back seat.
There is also the other part of the dog seat belt which is placed onto your dog nice and secure. All you are going to have to do now is to buckle your dog up inside your car and in just couple of seconds, you are going to have the most pleasant and comfortable ride with your lovely pet.
The device was also tested in various crash tests and has also been approved by the Center for Pet Safety.
The best part about it is the fact that you can attach multiple dog seat belts, if you have more than one dog! Click here