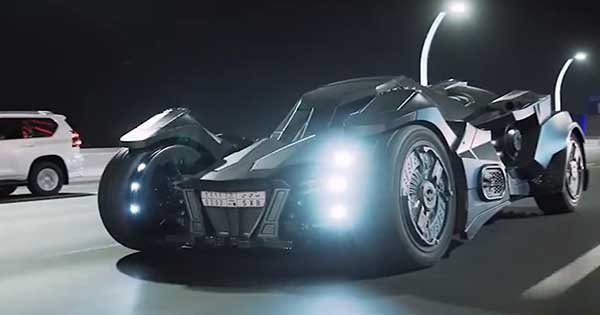 The creation of unique and rare cars has been growing immensely in the past couple of years and some of the best that we have ever seen were launched on the road. Designers put in all of their effort, ideas and time to make some of the most unbelievable designs that the world has ever seen. This is exactly why there are so many different videos that you can check out. Hereby, this awesome Batmobile Dubai version is a car that is as good as it can get. You will fall in love the second you see it!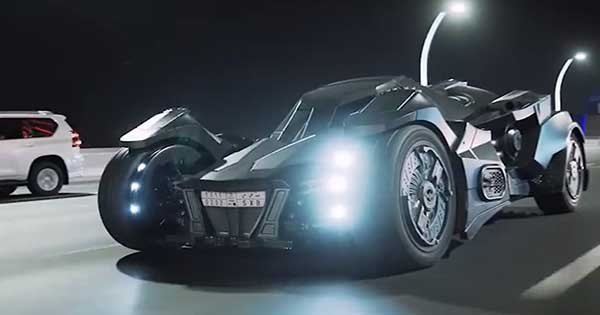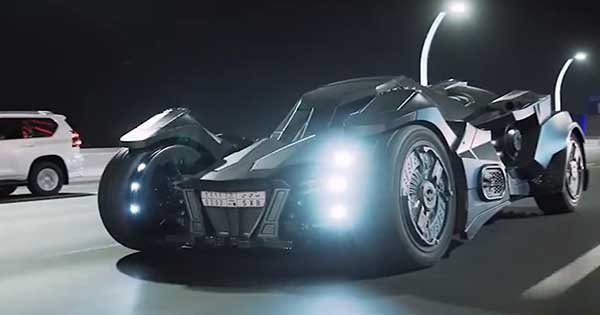 There is couple of things that you need to know about this amazing car. Namely, the design is based on the popular video game called Arkham Knight and every detail that you see resembles the car there.
All of the lines and all of the lights are built to perfection. However, the chassis of this Batmobile Dubai version is actually from a Lamborghini Gallardo, which further on reinforces its true beauty.
In the engine bay under the hood you are going to find the powerful Lamborghini V10 engine. The entire body and the exterior of the car are made from carbon fibre. The wheel base of the vehicle is 3 meters and it has a width of 2.5 meters.
Watching this spectacular car in action is something that every car lover would want to see. All you have to do is to go to Dubai and who knows, you might even get a ride in it!
Finally, check out the best Batmobiles of the World!