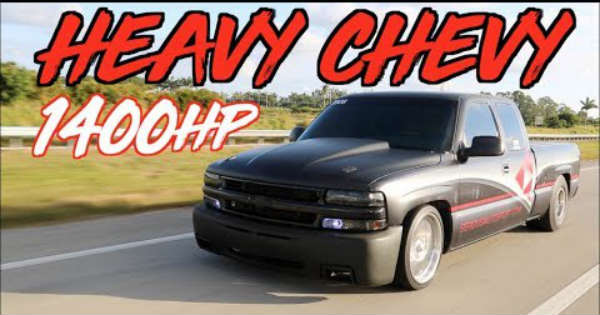 They say that in the world of modification you can never go wrong and no matter what you do, you are always going to end up with a unique piece of ingenuity. This is exactly what people are used to listening to these days and we cannot say anything bad about it, instead, we are going to admire the great work that they people have done to this utterly amazing turbo Silverado. Yes, this beast is capable of creating up to whooping 1,400 HP, which is something that we rarely see on such vehicles.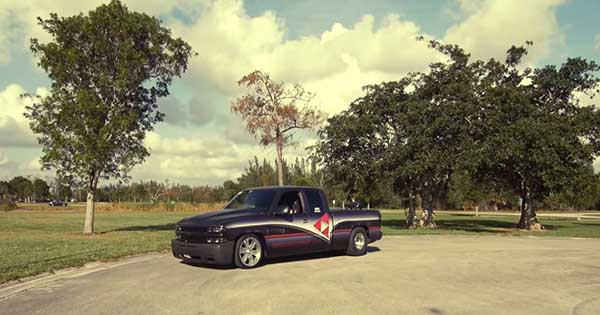 But want to know what is even better than this? Well, once we see this monster on the track in full performance, you will soon realize what we are talking about. As it was named by its creators, the Heavy Chevy is capable of finishing the 1/4 mile run in just 8.6 seconds at a massive speed of 159mp/h.
Yes, once this turbo Silverado is up and going, nothing can stand on its way. We go along on a cool ride with the owner who takes us through every detail that we need to know about this awesome vehicle.
Even though from the exterior look of the Silverado you might not think that it is in fact that powerful, once you open the hood and see what is inside, things are going to get much clearer for you. Moreover, hearing to that mighty engine in action and on the road is something utterly exceptional!
Finally, check out this Chevy Silverado tug of war contest versus a semi-truck!