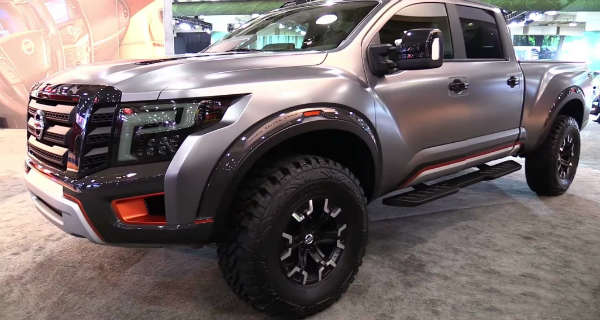 If there is one thing that could have been said about the year that is just about to pass, we must admit that we have seen some of the most amazing vehicles in action. Car manufacturers really pushed their capabilities to the limit in a search for a vehicle that is going to be better than everything that they have had so far. To prove that this is actually true, we take a look at an amazing tour through the mighty and awesome looking 2017 Nissan Titan Warrior. It is truly gorgeous!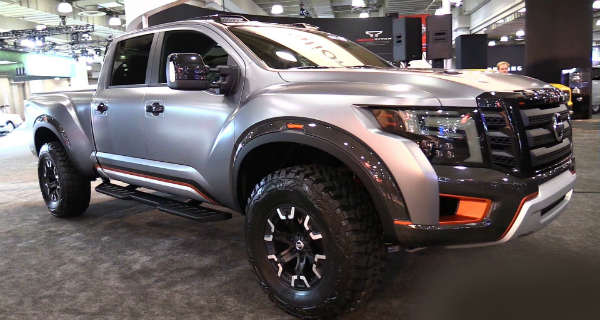 One thing is for sure, the look of the car is something that every fanatic would want to have. Even though the resemblance with the Ford Raptor is massive, the 2017 Nissan Titan Warrior has something else to offer, something that not even the Ford has.
The dark and bright grey combination along with the orange peculiar details is utterly amazing. The wheels are massive and this Nissan is capable of going through any obstacle that it comes against. Moreover, we even get the chance to take a look at the interior.
The car was unveiled at the 2016 New York Auto Show. On the robust dash board you are going to find many buttons and functions that this car has, which is something every off-road car guy would want to see in his big vehicle.
Even though we do not see it in action on the road, we must say that the Nissan looks flawless.