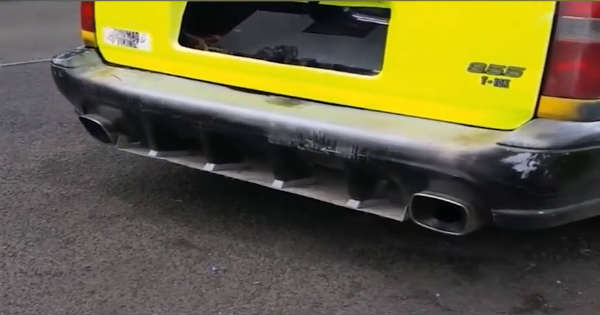 Colin Owen is a car enthusiast and racer that just wants double of everything. His dedication and creativity enabled him to finish a very daring project. The project we are talking about is a twin supercharged and twin turbo Volvo 800. On top of that, he also dedicated many hours on the chassis of the car. He managed to implement active aerodynamics on a station wagon.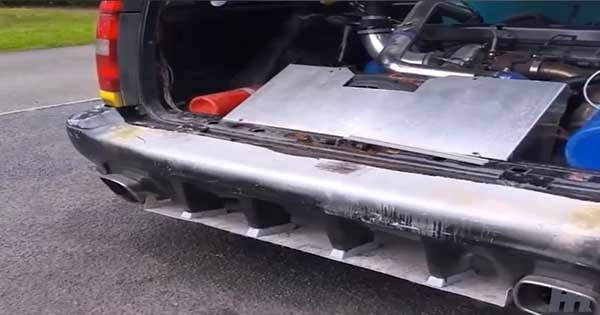 The car is now prepared with two Volvo five inline engines. Both of these engines are supercharged and turbo. These components are compound charged. What these mean is that the turbo feeds the SC and then compounds the boost in the engine. The supercharger is very fascinating as well, it's a Eaton M45 pulled out of a Mercedes Kompressor.
Being a very daring racing car, it has to be equipped with some ambitious breaking power as well. The brakes are 380mm Carbon Ceramic. Colin Owen predicts that this will result in 800 mad horses. Colin Owen is a part of a very daring racing team called Claymore Racing.
Even though this twin supercharged and twin turbo Volvo still has some minor things to be finished, this car is almost ready to go and to be a very competitive challenger on the racing track.
You can follow all the updates on this car on their Facebook page called – Claymore Racing. Their last update is to sort out some mess going on the engine bay. However, someone prefers to leave it that way. Make sure to check them out and enjoy this superb Volvo.
Finally, this 3-cylinder Volvo engine is the beast!