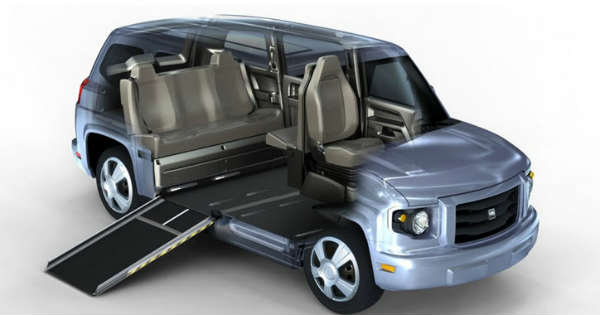 WAVs are vehicles that could fit a wheel chair, even with its user still in it. For many users of wheel chairs, the process of getting out of it and into any normal built van or car can be a big challenge not only due to the issue of accessing the vehicle itself but also because they will need to store the wheelchair somewhere safe where it cannot get damaged or damage anything or anyone around it that's in the vehicle too.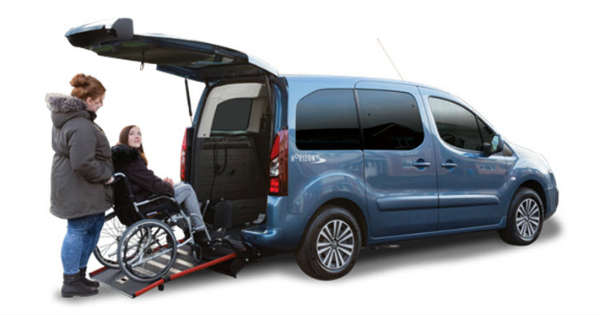 However, hassles like these can be avoided by using one solution – a WAV, which is a lot simpler and hassle-free and built specifically keeping wheelchair users in mind. It is easy to put into the vehicle and just as easy to remove it. 
There are several key benefits of investing in a WAV, such as less hassle, less pain, it is safer and versatile, plus it is also a lot more spacious than a normal 5 door car and you will have all the independence you need to use it, and will not have to rely on other people to drive you around or help you with it.
So, having one of these wheelchair accessible vehicles won't just be an excellent investment for your self but will also enhance your way of life for the better, including the life of everyone else around you because people will not have to worry about the user not being able to get around to the shops or from one place to another, bringing piece-of-mind to everyone.
The Different Types of WAVs
The type of vehicle you choose, will depend on a few things. Besides doing some personal research online to find the best one from helpful resources such as this https://nmeda.com/wheelchair-accessible-car/, we have also taken the liberty of putting together some information below to help you make your decision.
1. Size: is the most important thing to consider. There are two types of sizes ranging from three-seater for the smaller option and seven-seater for the bigger option. If you are going to use the WAV a lot, you may need to consider a bigger version, to have enough space to put any additional baggage in the back with the wheelchair.
Although smaller types are usually cheaper, it will also depend on how frequently you will use the automobile and whether it is for daily use, to and from work or just occasionally.
2. Manual or Automatic: just like all other cars, this one too comes with a choice of automatic or manual transmission which will depend entirely on the needs of the buyer.
3. Rear passenger: which is built so that the person can access the vehicle from the back seat while still seated in their wheelchair.
4. Drive from Wheelchair: also like the rear passenger option but with additional adaptations fitted just for you. This would have to be discussed with the relevant dealer.
5. Ride-Up-Front: Built for the wheelchair passenger to be able to sit in the front seat of the car next to the driver, so they can have a chat with them or be able to see the road ahead. They would, however, enter the car from the back but be able to sit in the front seat. In most cases, this entails removing the back seat.
6. Transfer Seat: Is a seat that can rotate. In other words, a swivel chair that can be turned around for it to be easily accessible.
7. Ramps or Lifts: some cars can also be converted to include a ramp or a lift in them. With this option you have three choices:
Hydraulic Assisted ramp
Standard Manual ramp
Mid-folding ramp
They can all make your experience a lot easier and stress-free, but it will depend on your budget and specific reason for acquiring an automobile such as this. Often it is not necessary to invest in a brand-new assisted vehicle but there are also options of second hand ones too, which may be a lot cheaper and have similar benefits to them. In the case where you are not sure what to choose, ask around for a recommendation from people who either use one or are familiar with one, to get the best suggestions.