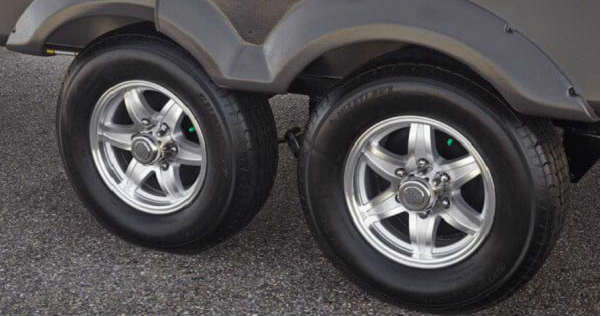 Are you an RVer, or want to have an RV for a change of environment and see many places in the country? If your answer is yes, then this post will help you achieve the awesome experience you desire living in an RV. One of the best ways to get the best from this experience is to understand your RV tires. Imagine yourself on a long and lonely road with a flat tire without anyone around to assist you. That moment, you'd wish you had learned the best steps to understand RV tires and RV tire replacement.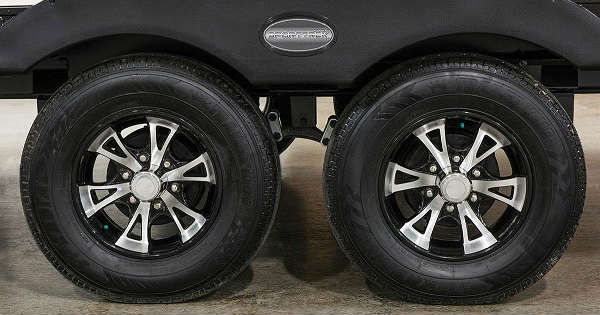 Here are some best steps you must learn about your RV tires to have a smooth and pleasant RV experience.
Consult an Expert
When you don't understand something about your body, the right person to consult is a doctor.
The same applies with an RV. The first person you must consult to understand your RV tires is an expert. Of course, driving an RV means you will be going on long-distance with a lot of weight. This is why you need the help of an expert to check your RV tires anytime you are about to go on a journey.
An expert will tell you if your RV tires are in good condition or not. And if there is a need to fix something or replace it, the expert will do the right thing.
Take this step and drive on without fear.
Many RV owners do not know the age of their tires, which is very important. Since the tire is like the shoes we wear, and we all know how an old and bad shoe feels on the feet.
While it is pretty simple to determine the age of tires, some people are still ignorant of it. Every tire carries an identification number that indicates their manufactured date.
Ever since the year 2000, tires manufactured are produced with id numbers that start with "dot" and followed by other numbers and letters. The age of your tires is the last four-digit numbers on their identification numbers. The four numbers that support dot numbers are the manufactured date of the tire. The first two represent the week while the last two numbers represent the year of manufacturing.
For instance, if the last four digits of your tires are 0220, it means the manufacturing date is the 2nd week of the year 2020.
Now that you know how to detect the age of your tires, if they are old already, you should know that your RV needs new set of tires.
RVs are not the same, so also the tires that fit them. Hence, it's all about their exact tires' size.
A motorhome tire is not the same as an RV trailer tires or a truck camper. Motorhome tires are not the same when compared with RV truck tires. Apart from their tires' size, their rims and wheel sizes also matter.
Bear in mind that the tire that is suitable for a motorhome cannot be perfect for an RV trailer. This is more reason why you need to consult an expert. You can ask about the right size of tire for your RV. Once you get it right with the size of the tires, you are ready to go.
Knowing the size of your RV's tires is essential, but there are other things you must know, such as type and manufacturers. Most notably, if your RV needs brand new tires, you need to make some careful decisions before you can head back to the road.
First, you have to conduct extensive research on the type and the best tire manufacturer in the market. You have to take your time with this, to avoid wasting your time unnecessarily on the road. This research can be quickly done on Google.
You may check tirerack.com or discounttire.com or any manufacture's site to check out the right RV tires and their wheels. On these sites, you will be presented with different suitable tires with their prices.
If you are considering cheap RV tires, note that it may not the right choice for you, except if you will not be driving a lot. Although it's a good idea to save some cash, you have to be careful about your life. But if that's what you prefer to cut cost, ensure the tires are not old.
Follow the guide in step two to detect their ages. If their ages are cool and their appearance is ok, then go ahead.
Even if you find excellent discounted tires but their date of manufacture was many years ago, it's not advisable to purchase them.
After knowing the size and type, you want to purchase for your RV, compare prices at various online stores, and go for the best.
You should go through the online review of the type of tire you want to purchase; you can use people's experience to make your choice.
In a nutshell, go to different stores, offline and online, because their prices are different from store to store, regardless of location. Purchase from the store that offers the best deal and save some dollars for other things you will need on your RV.
Taking proper care of your RV tires is as important as buying the best and right type of tires you need. One good way to take care of your tires is to purchase covers for them. The essence of tire cover is to secure them from the sun, heat, and cold that can damage them.
Investing in these covers will prolong your tires' lives and save you the cost of replacing them sooner.
Also, ensure you have perfect inflation. Before setting out on any journey, check the pressure of each tire. But if you are not always on the road, once in three weeks, it is ok. To be sure of the right pressure for the tires, check their sidewall. The recommended inflation pressure is listed along with the letters "PSI," which means Popular Per Square Inch.
At times, the ideal pressure on the tire is not right for the RV due to weight.in this case, you may seek the advice of a tire expert or check your RV user manual for guidelines on inflation.   
Conclusion
An RV is not complete or cannot make you enjoy yourself if the tires are bad or not suitable for it. If you have the perfect tires, but don't take care of them, you will only be reducing the lives of your tires. To have a fantastic experience driving your RV, don't ignore any details about your tires.
Get the right tires, know their age, and take proper care of them. Enjoy your RV to the fullest!