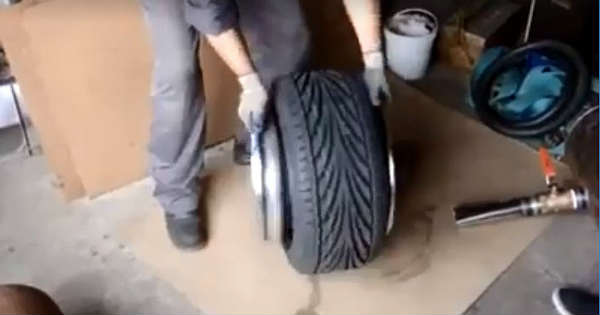 Some of the craziest DIY projects that we have seen lately emerge exactly from the fact that people often do not like spending some extra cash and they search for alternative methods to do the same. This often results into the creations of some of the most ingenious ideas and creations, which are constantly shared on social media. If you though that fitting a small tire over a big rim is something impossible and it simply cannot be done, after watching the video you will soon realize that you were most certainly wrong.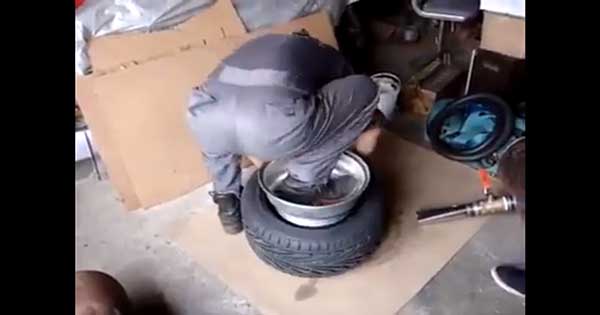 These guys wanted to test a theory that they had in their minds and they decided to do it right away. They took a brand new tire that was way smaller in size than the big rim, and there was something else that they needed.
Two air compressors are basically doing the whole job; all the people have to do is to align them just where the opening is. At a synchronized motion, both of them quickly released the compressed air which immediately caused the tubeless tire to inflate and grab onto the rim.
Even though it was in fact a small tire, the air stayed in place on the inside and the wheel could have been used just like any other normal one.
One thing is for sure, we do not recommend using this on your car whatsoever; hence this just might be used purely for fun and it's a nice test that you can do at your home!
Finally, find out what's the smallest trailer tire you can carry!