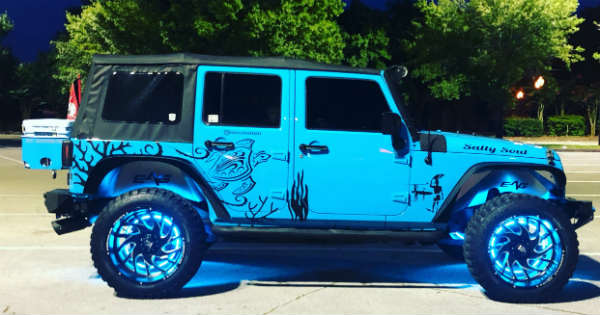 Jerry Seinfeld famously combined two fun but unrelated things — comedians and cars — (and arguably a third thing, coffee) with his popular show. But it's a natural fit. People love seeing two semi-related things come together. If you love cars, then it's probably safe to assume you have something of the collector's spirit. And if you're a younger person, chances are you might also appreciate a good pair of sneakers. Let me be your own personal Jerry Seinfeld and combine a couple of hottest cars and sneakers that might interest you.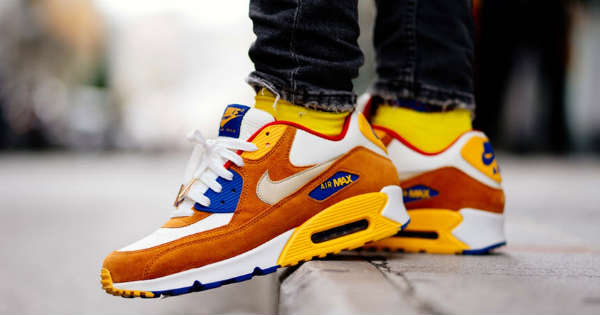 Do you love working on your own car or eyeing someone else's cool ride? And do you like to buy, sell or trade fly sneakers? If you answered yes to either of those questions, you'll want to attend the Cars 'n Kicks event in Orlando at the Orlando Convention Center. It takes place on Sunday, December 29th, from 12 PM to 6 PM. With a motto of "Dope cars and fly kicks," you can't go wrong.
Cars 'n Kicks
The Orlando event is now open for registration. As a pre-registered event, if you're exhibiting your vehicle, you need to know that all vehicles must be approved for entry and registered. Sneaker vendors must also register.
Cars 'n Kicks will be full of excitement, as exotic cars and fabulous sneakers come together for an afternoon of fun. You can also wear
your best sunglasses for driving. Whether you're buying, selling, or just there to flex, you'll be among your people.
Getting There
The Orlando Convention Center is the second-largest convention center in the United States, second to McCormick Place in Chicago. It is located at 9800 International Dr. Orlando, Florida 32819. It's just a 15-minute drive to Orlando International Airport. It is also close to I-4 and a host of attractions.
Places to Stay
Since there is much to do in Orlando, while you attend Cars 'n Kicks, you'll want to stay at one of the hotels near the Orange County Convention Center.


The Avanti International Resort is an affordable resort-style hotel in the heart of Orlando. It's a great choice if you're coming with a big party and are looking to have a good time.
The Hyatt Place Orlando/Convention Center is a great if more subdued choice. With a modern decor that is chic and relaxing, you will be near Cars 'n Kicks as well as many other attractions. Guests have free Wi-Fi, and there's an on-site bar that serves delicious bites.
Nearby Attractions
Nearby, you can party away at the One80 Skytop Lounge with its rooftop terrace. Dine at Chatham's Place Restaurant or one of the others nearby. The Icebar Orlando features more than 70 tons of hand-carved ice.
Discovery Cove is where you'll see dolphins while snorkeling through a saltwater reef. Visit nearby Walt Disney World and ride the Big Thunder Mountain Railroad for an adventure.
ICON Park is the home to the iconic Orlando Starflyer and The Wheel. You can also visit Sea Life Orlando Aquarium in ICON park.
Shopping and family-friendly entertainment are part of the fun in town. Orlando International Premium Outlets offers your favorite stores, where you'll be to finding clothes to match any new sneakers you pick up at Cars 'n Kicks.
Bring the whole family or roll with your friends to Cars 'n Kicks. It is sure to be an awesome show. Stay in the area and get to know all that the Convention Center area offers in fun, shopping, museums, and theme parks. Put on your sneakers and head to Orlando for fun.