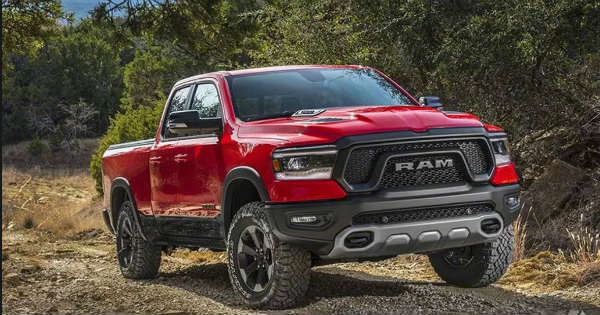 Say goodbye to the Ram's crosshair grille. The new Ram 1500 completely abandons the cult design that features back to the vehicle's Dodge-branded days. This new grille feature is just one of the new elements. The upcoming 2019 Ram 1500 delivers an extremely revolutionary design complimented with various technological changes that the truck first sees in many decades.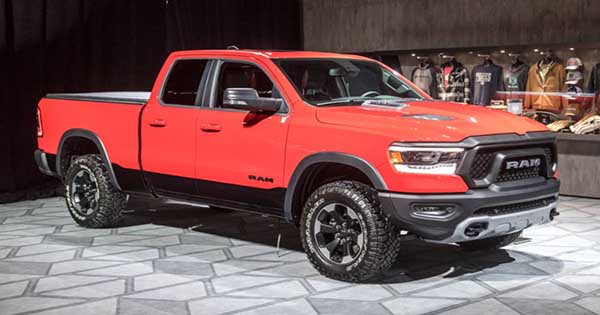 Now, let's say a few words about the hybridization of the new Ram 1500. The upcoming 2019 Ram features a 305HP 3.6L V6 engine that goes by the name of Pentastar. The truck also comes with another engine which is a 395HP 5.7L V8 (Hemi). Both of these engines are strapped to an 8-speed automatic transmission.
However, the most interesting thing about this new truck is the hybridization made by FCA's eTorque system. This feature replaces the alternator and in its place there's a motor/generator that feeds electrical energy to a 48 volt lithium-ion battery pack. This tech is standard on all Ram 1500 V6 models.
However, it's optional on those trucks that feature a pushrod V8. This technology has decent start/stop capabilities that should deliver quicker and smoother starts than conventional systems.
The eTorque can also deliver a short torque boost featuring 90 pound-feet of torque power to V6 Rams and 130 pound-feet to V8 models. It also features regenerative braking that feeds great energy to the little battery packs that are placed behind the back seats.
Nevertheless, the car sure pays great attention to safety. It features convenience and active-safety features like blind-spot monitoring, lane-departure warning, 360-degree camera system, lane-keeping assist, adaptive cruise control, automated emergency braking and also automatic high-beam headlights.
Finally, check out this Dodge Ram Tug of War!