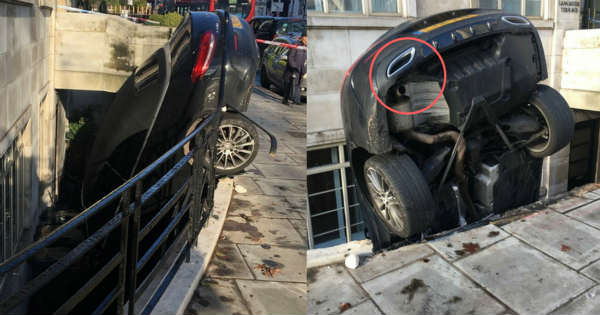 Being a driver, there are many things that you need and you have to pay attention to if you do not want to put your own life in danger, but as well as the lives of the other drivers. However, there are certain times when there is nothing that we can do and the accident is inevitable to happen due to various reasons. Hereby, we take a look at these incredible pictures from a Mercedes that crashed into a luxury flat. Yes, what you are about to see here is going to shock you hence there is couple of details that only us, car guys, are able to notice.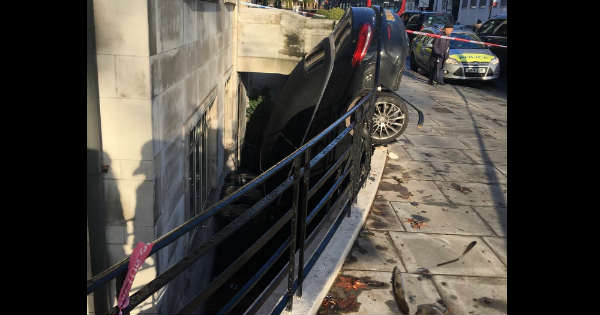 The accident took place early in the morning in London and even though that both of the driver and the passenger were uninjured, the Mercedes was left there for couple of hours. This is something that most of the people who passed nearby decided to take advantage from the accident and post some incredible pictures on the social media.
One peculiar detail that only few noticed is the fact that instead of having some real and awesome-looking exhaust tips, the ones fixed in place at the bottom of the car are in fact fake. This is something that Mercedes should not be proud of.
The car was then safely removed and there was minimal damage done to the luxury building. What do you think, what was the reason that caused the driver to crash in the building?
At last, check out this BMW crash compilation!