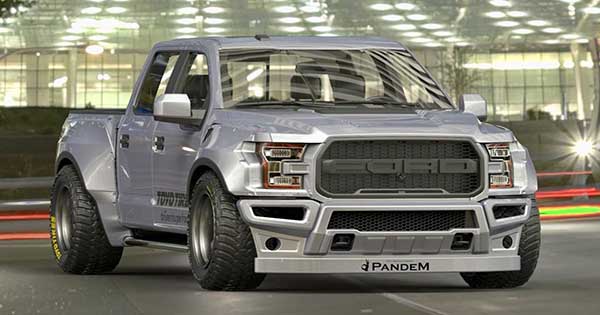 Okay, it's official. Nothing can surprise us anymore. This is definitely not something that you can see every day – slammed Wide Body Ford Raptor F-150! This slammed version was displayed at Tokyo Auto Salon as it grasped the attention of many. Out of all pickup trucks, the Ford Raptor is among our favorites. We recently had a discussion that you cannot make it any better. However, the Japanese geniuses proved us wrong with this slammed wide body beast!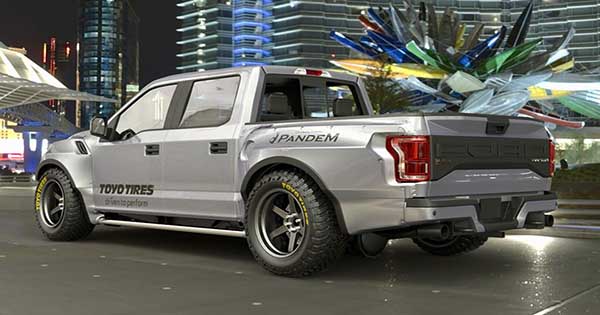 The TRA Kyoto design impressed us with this design which probably is not the most practical one. However, it sure looks bad as it crawls the streets of Tokyo. Hell, we even hope it will crawl the streets of Las Vegas at next year's SEMA SHOW!
It is interesting to see this style on a Raptor. You would not be impressed or shocked if you saw it on a Toyota or WR Subaru, but on a Ford Raptor? Definitely unseen before!
The Wide Body Ford Raptor F-150, features fender flares that are super wide as well as bolted look just to give the truck the wide appearance. Anyhow, this Ford Raptor appears to be much lower than the regular model of this pickup truck. Moreover, the truck is fitted with awesome off-road tires as well as some cool alloy wheels!
Of course, you are not ordered to like this design, while some find it interesting others think it is too much. However, slammed wide body always seems to be a good idea. What is your opinion?
Finally, check out this modified 800HP Corvette!