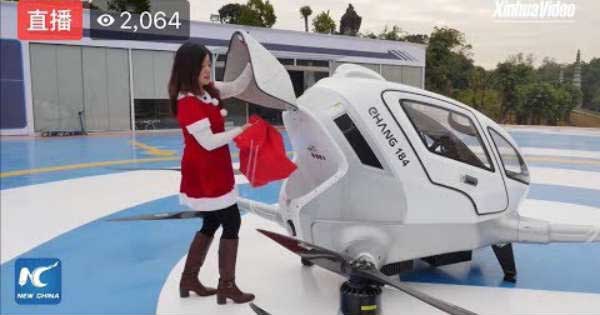 Before we fully wrap up this year and we say that it had been a successful one, there are still some things to take a look at. Hereby, if you thought that only cars and trucks were the ones who progressed massively this year, you were wrong. In the world of drones there have been some crazy things that have happened, and the Ehang 184 Drone is here to prove it. In fact, this is the world's largest passenger drone and we see in action as it is delivering holiday gifts in China.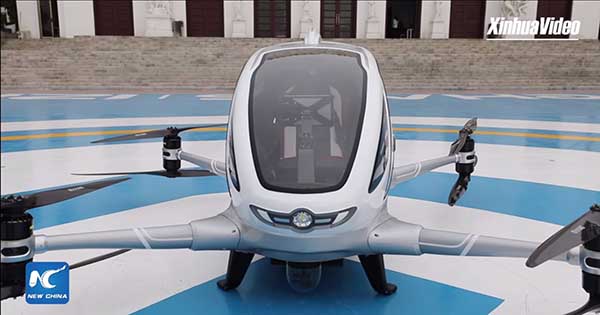 Yes, a drone now can actually be used by passengers on the inside. What a massive change that is, compared to the ones when they first came out. In this 22 minutes long video, the host takes us through everything we need to know about the Ehang 184 Drone.
A girl gets inside it, sets everything up and then it is time for the real action. There is a major team that takes care of everything and there are huge screens on which they follow everything that is required. Just couple of years ago, we could have not even imagine how drones are going to operate and watching them come this far is something amazing.
There are many different uses that the Ehang 184 Drone can be used for and in this instance, we see it in action as it is delivering holiday gifts in China. We cannot wait to see this beauty in our city!
Finally, read more about the Ehang on their official site!