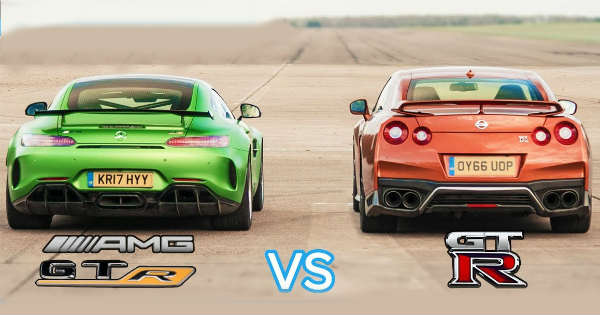 There are many awesome and absolutely intense car duels that we have previously seen in which the drivers push their cars to the upmost limit in order to get the win. However, we are never enough of them and we enjoy taking a look at every single one of them. Hereby, prepare yourself for the one and only and a very intense drag race. Namely, the Mercedes AMG GT R goes head to head with the powerful Nissan GT-R. But not only a drag race, there are also other tests which are going to prove which car is actually better.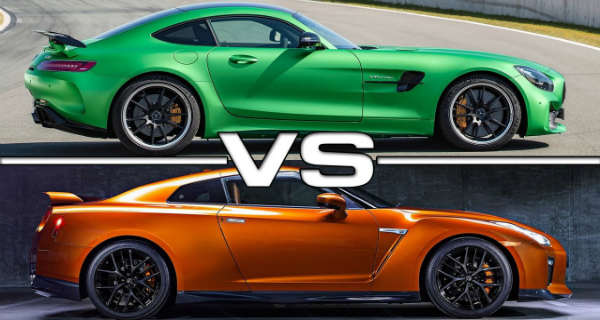 Once taking a quick look at the way the cars look and their specifications, engines and numbers, it was time for the real deal. Namely, both of the cars are off to a furious start of this intense drag race and at the start, the Nissan GT-R grabs the lead.
However, the Mercedes AMG GT R manages to get close to him and eventually, just before the end to take over the lead. But what the difference really was? Well, the Mercedes managed to finish the race in just 11 seconds, whereas the Nissan was behind just by a fraction of the second, or 11.1 seconds to be precise.
The guys then do a rolling race test and yet again, the Mercedes gets the win, this time with a much bigger difference. Later on, it was time to test the brakes.
However, if you want to know all of the results, make sure to go through the whole video!