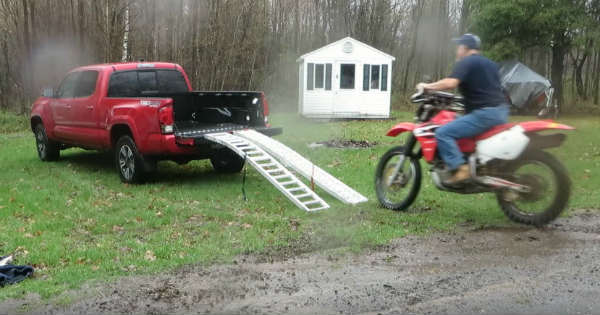 People usually come out with the craziest of ideas and this is why very often we are witnessing various fail videos in which people get injured or expensive object are destroyed. However, certain ideas often turn out to be good, whereas some are absolutely pointless and are doomed for fail. This is something that this motocross bike owner is surely going to become familiar with. Namely, all he wanted to do was to load his bike for transport onto a truck. Even though it seemed like a good idea at first, things did not go on so well soon after.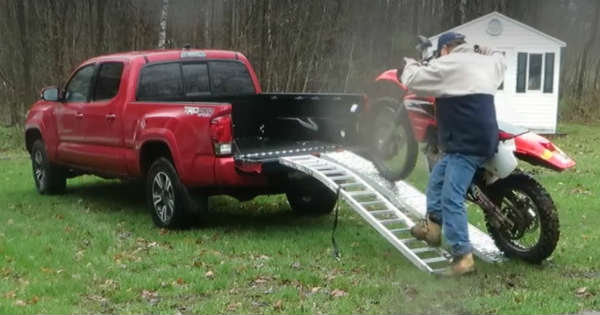 He placed two ramps which would help him in doing what he was supposed to do; one for the bike to stand, one for him to walk. After couple of attempts and that many fails, he decided to do the unthinkable.
Namely, this good idea eventually turned out to be a horror. He got on his motocross bike and started it up. The man wanted to do the unthinkable. He gained some speed and launched himself over the ramp, thus causing for him to crash in the back window of the truck and for him to completely fall out.
Even though the crash was very serious and he could end up with some bigger injuries, everything went well for him eventually.
He laughed so hard at his own fail, but he surely learnt that even though some good idea might sound perfect, there is always at least a single drawback to it!