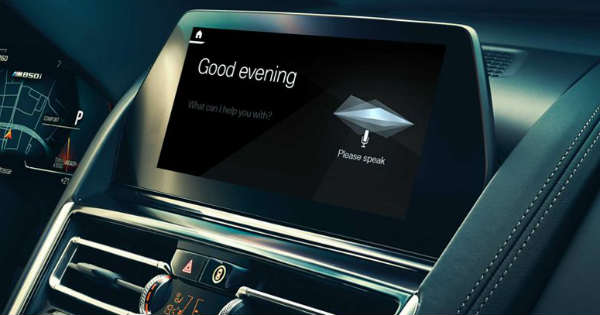 Buying a car can be a major milestone for anybody, but especially so when you're looking to buy brand new. According to CarsGuide, a growing number of Aussie drivers are choosing to buy brand new more often than ever before, with Kia being a steadily growing major manufacturer in Australia's car market. But settling on any single manufacturer, like Kia, and then finding a Kia dealer in your area is just half the battle when it comes to buying your dream car.
You need to know exactly what your dream car is, or at least have some shortlist of cars to consider. Here's all you'll need to consider when making that list.
Intuitive technology
One of the reasons why more and more Australians are choosing to buy brand new is simply because modern cars boast the most up-to-date technologies, and we're not just talking about convenient technologies like Bluetooth connectivity and wireless mobile phone charging.
A lot of modern vehicle technology also pays great attention to the safety of the driver and their passengers. From autonomous emergency braking (AEB) and parking sensors to intuitive driving systems like cruise control, collision detection, and lane-keeping assistance, the safety tech being integrated into cars released in the last five years, in particular, is unparalleled by any other generation of emerging cars and manufacturers.
As a nation of avid road trippers, it's not surprising that Australians have been quick to recognize the growing relationship between safety features and modern technology.
Premium features
How many of us have taken a cross-country trip through the bush in the height of summer in let's say – a mid-'90s Ford Falcon with a busted aircon? You'd have the windows rolled down, wind whipping through as you roar along rural highways, dodging locusts, sun-baking blue tongues, and maybe a roo or two.
It's a fine memory for nostalgia's sake alone, but in reality, it must've been a pretty uncomfortable ride. Nowadays, however, modern cars come equipped with premium features like multi-zone climate control, seat adaptability, and flexible ventilation options (to name a few) to ensure that the cabin stays both as safe and comfortable as possible, even on long trips.
Australia's Best Cars always considers features like climate control when assessing which cars take out the top prizes each year, as these premium features are definitely essential to driving comfortably in a country with such a naturally harsh climate.
Modern style
Finally, it has to be said that brand new cars generally boast the sleekest and most dynamic bodies on the market, with each new generation finding new ways to integrate aerodynamics and design thinking into comfortable everyday living.
Manufacturers have learnt to evolve the shells of their models to be reflective of our growing understanding of aerodynamics in relation to our advancing technology. In essence, new cars are designed not only to move faster but also smarter. It also doesn't hurt that a lot of the new release models are simply gorgeous to look at, let alone operate.

Even without paying attention to market statistics, it's easy to see that there's a lot that's going well in the Aussie car scene right now, so there's no shortage of 'dream cars' for you to choose from.
The emergence of new players in our national car market can only mean that we'll continue to witness some great innovation. So keep an eye on the little guys, keep the three major factors outlined here in mind, and head to your nearest dealer for some much-needed test drives before you make any major purchase decisions.