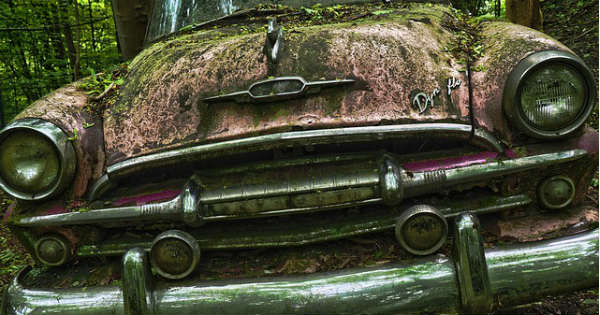 The market for used cars is thriving in the United States. Indeed, over 39 million of them were sold in 2017 alone! Clearly, people across the country are shifting their old cars all the time. Used cars come in all manner of conditions though. It's easy to get good money for a road-worthy vehicle with a few thousand miles on the clock. It's another thing altogether to sell old cars in poor condition. Indeed, people often ask us: "How can I sell my junk car?!"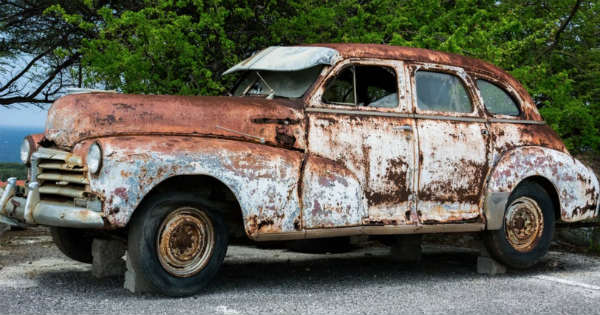 We wanted to help. It'll take a little extra work. But getting some cash for your beaten-up old banger is definitely possible. Interested in learning how?
Keep reading for 8 tops tips on selling your junk car for cash.
1. Educate Yourself
Okay, the first step in this process requires you to know about the car itself.
Anyone looking to buy the car will want to know what condition it's in. They'll ask questions about the damage, how it runs (if it does!), any issues you've had, and so on.
Prepare answers to all of these questions. Next, figure out its true value.
Chances are, salvage yards and dealers will know a lot more about it than you. That puts them in a position of bargaining power. If you're going to get as much money as you can, then you need to know its true value upfront.
Check out the Kelley Blue Book for an indication of what the car would be worth brand new. This may help you calculate its current value.
2. Get it Roadworthy
This may or may not be possible.
If it's truly nothing but a piece of junk, then repairs may be out of the question.
That said, putting in the effort to fix any damage can pay in kind. A roadworthy vehicle will, of course, get a much higher price than one that doesn't run at all.
You may already know this. However, it's worth getting it checked over just in case. The mechanic might be able to tell you the potential cost of repairs. There's little point doing them if it'll cost more than you'll get for the car when it's finished anyway.
3. Find the Title
Here's a quick one:
You need the title of the vehicle in order to sell it to a junkyard. This is what proves the car is yours. Can't find the title, then they're unlikely to pay for it.
Indeed, you'll need to sign the title over to any buyer. Not having the title is an obvious disadvantage in that process!
4. Get Multiple Quotes
Have you ever been to two different doctors and received entirely different opinions/diagnoses?
The same often applies when finding a buyer and being quoted for your junk vehicle. Certain companies, salvage yards, and/or individuals will offer significantly more (or less) than others. Never settle for the first offer.
Ring around in the local area and further afield. This will maximize your chances of getting a better deal for your car.
5. Find Out Junkyard Protocol
Assuming you'll sell your vehicle to a junkyard, it's important to know their processes.
Ask about this at the same time as getting a quote for your car.
Essentially, different establishments have differing approaches. You might find you can get more money from one than another as a result. For example, some come and collect your vehicle, and charge for the service. Ask if you can drive it to them instead.
Furthermore, they may set about dismantling a vehicle straight away. If you save them the effort and do it for them, then they might offer more money.
Don't forget to verify the paperwork you'll need as well.
It's about weighing up the pros and cons, versus your level of experience. Taking a price cut for convenience's sake may be the best bet for you.
6. Scrap it For Parts
Let's imagine the cars a proper junker.
In other words, there's no fixing it up (or no point in trying).
Now you have different options. If you're looking to get some money, then an important step is to think about the value of its parts. Selling a car for parts is fairly common.
There's often surprising significant value in apparently useless items. Everything from GPS systems to the doors may be worth something. Again, do your research upfront.
It may be worth your while financially to put the effort in. From there you could photograph, advertise and sell the parts online.
7. Sell it For Scrap Metal
Another option for your junker is selling for its scrap metal value.
Metal recyclers are always on the lookout for cars to recycle. Call up some scrap recyclers to see if they're interested.
Indeed, there's nothing stopping you stripping the car of its most valuable parts first. Sell these online and then see if the metal scrappers can offer anything too.
Note that they won't always pay in cash. They simply come and collect (what's left of) the car from your property for free. In effect, you pay them to remove the vehicle from the metal value it has.
8. Sell to a Damaged Car Service
Many companies will purchase your car regardless of its condition.
You've probably seen their signs up:
'We buy junk cars!' It may be the worst car in the world, but they'll still buy it!
This is often the most convenient option for selling your junk car. It's quick and easy. But you'll take a hit on the money you'll get for it. Again, it's about working out what's right for you.
"I Want to Sell My Junk Car!" Final Thoughts
There you have it: 8 top tips for when you're wondering 'how on earth can I sell my junk car?'
Millions of used cars are bought and sold every year in the US. However, that doesn't mean selling yours will be easy. Indeed, junk vehicles can often feel a particular burden.
Thankfully, all is not lost. As we've seen, there are a wide array of options at your disposal. Hopefully, this post has highlighted the primary means of selling your junk car for cash.
Like this article? Read more like it on the blog. Head to the 'Cars' section now!