Famous people are very well-known for having some of the craziest and most expensive objects in the world. They spend millions and millions of dollars on them. Having an awesome car collection is probably a must for them, but only few can top the car collection that Pablo Escobar had back in 1993. It was absolutely stunning and some of the craziest and most luxurious cars could have been found there. He was a man who loved to spend millions of dollars on cars and the 1974 Porsche 911 RSR proves that.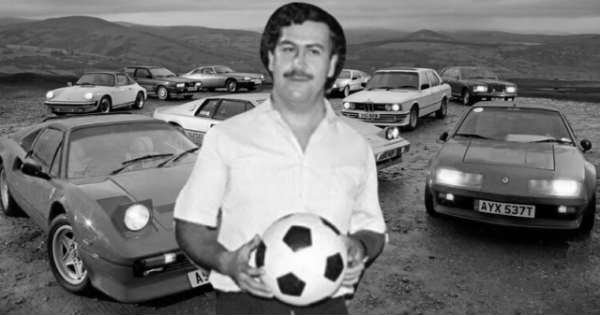 Namely, just for that car he spent whooping $2,310,000 million, but it was well worth it for that car. Furthermore, he certainly did want to have some classic cars there and he owned the likes of a Mercedes 190SL, 1964 Porsche 356, 1972 Mercedes S600 Pullman and the 1974 Toyota Land Cruiser FJ40.
Unfortunately, the condition for some of those cars currently is awful and they have been left out to rust in the field. However, if you thought that was it, you were most certainly wrong.
Namely, he also had the super rare 1928 Cadillac V8 Town Sedan, costing him massive $620,000 and the gorgeous 1946 Desoto. He also had some top-notch cars back then such as the might Toyota Land Cruiser and the Porsche 935V.
The cars just keep on coming and if you want to check them all out, make sure to go through the whole video and see how much exactly he spent on those cars!