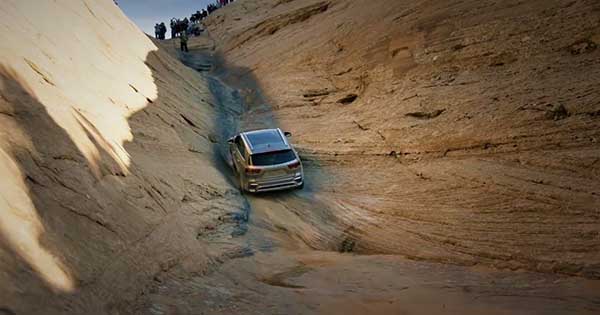 This off-roading attempt is in Moab, Utah where one guy is about to attempt the most intimidating off-roading trails in the world. The location we are talking about is the infamous Hell's Gate. However, to make things even more interesting, this guy is attempting to do the trails in a car you'd never expect. The car in question is a stock KIA Sorento.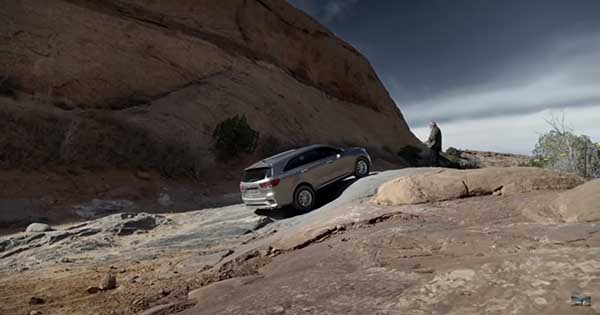 The only modifications they are making on this stock KIA Sorento are adding a skid plate placed under the oil pan, all-terrain tires and they also disconnected the sway bars. Now, Jeep is pretty popular for its yearly gathering Moab, but it looks Kia managed to crush the infamous off-road driving location.
KIA demonstrated this video during the L.A Auto Show. You can see the KIA Sorento climbing steep stretches of trail, sustaining mostly from the looks of it just bumper damage. The point of this move was to demonstrate Sorento's capabilities and for the company to prove what a relative new player in the off-road field can do.
The marketing communications vice president for KIA Motors in America, Saad Chebab, stated that the new Sorento possess the capabilities that are completely unexpected when it comes to a crossover utility car. Pairing these capabilities with seven seats and a lot of tech, should place the 2019 KIA Sorento to stand out in a field that's booming with competition.
The 2019 KIA Sorento should be released at the beginning of 2019. The 2019 KIA Sorento will be released with two options when it comes to engines. 3.3L V6 with an eight-speed automatic or a 2.4L inline four cylinder. However, KIA is also considering to release a diesel engine option as well.
Finally, check out this Kia Sportspace Concept!