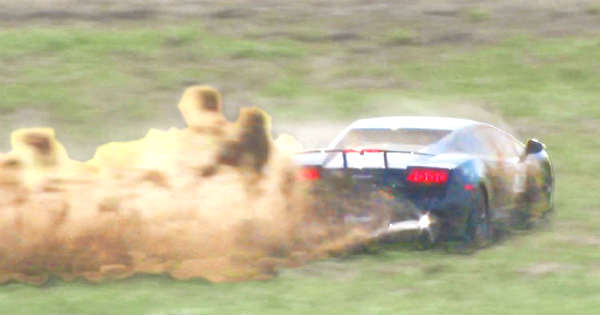 Making a video about one supercar is always amazing, but making a video about hundreds of them is even better. Moreover, if you like checking out certain car events every now and then, then the video that you are about to see is the one for you. We are located at the Texas Invitational where hundreds of people came in with their mighty supercars for an awesome time. However, even though most of them actually had fun, the driver of this 2000 HP Lamborghini was the unluckiest person there.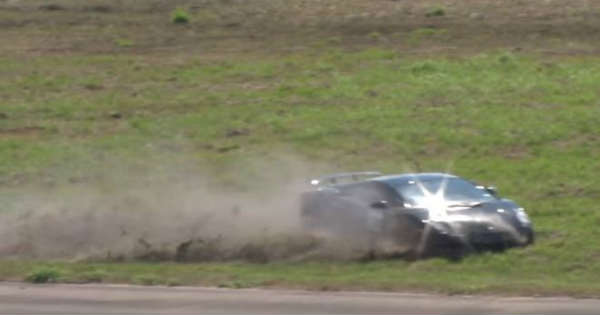 Yes, as formerly mentioned, the drivers at this event take their cars for mighty races against each other and in one of those races; the 2000 HP Lamborghini had an unfortunate accident. Namely, we see the mighty Lamborghini launching itself on the track with a whooping speed but then, all of a sudden the driver lost control over his vehicle, thus causing it to slide in the dirt.
Luckily, the car did not flip over during the crash. If so, it could have result into something even more, something that no car enthusiast would ever want to see. Nonetheless, it seemed like the driver was just fine and the whole event continued on soon after.
Some of the most amazing and utterly unique cars take part in this even and if you want to check out every single one of them, then you have to go through the whole video.
What do you think, what caused the Lamborghini to lose control?