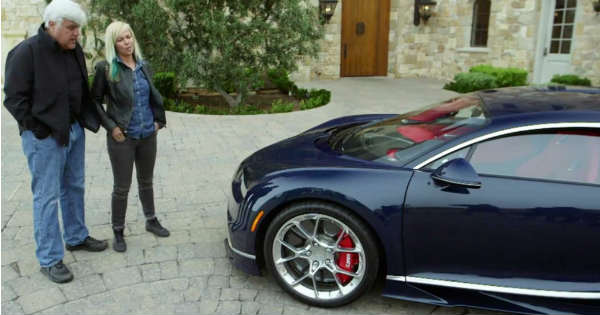 Watching a new car in action is something that every car lover would want to see. Some of the brand new supercars are made with upmost precision and attention to details, speed and power. This is exactly why some of the cars made this last couple of years are so expensive and can be owned by just couple of lucky people. Jessi Combs is surely one of those people who are the lucky owners of a really expensive Bugatti Chiron. Its price is somewhere at under $3 million and there is a great reason for it.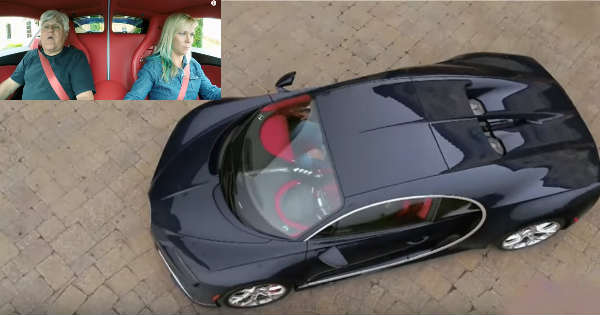 She took her car at Jay Leno's Garage where after going through some of the cool details about it; it was finally time to see it in action on the street. As most of you already know, the Bugatti Chiron can go from 0 to 60 in just 2.5 seconds.
Yes, it takes just over two seconds to get this beauty in full power. The best part about this video is that we see how that acceleration looks like in this video. Jessi Combs pushed the car to the limit and Jay Leno was obviously fascinated by the car.
If you manage to impress a guy who has seen every car and knows absolutely everything about them, then the car has to be really special and unique.
This $3 million monster is surely one of those cars. Jessi also tells us some of the cool facts about her mother and father and how she got the love for cars!