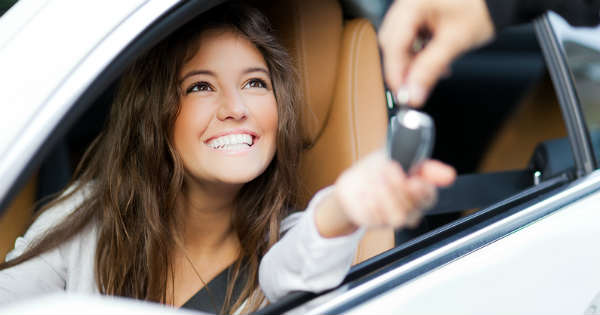 Most car purchasers are unsure at the start of the shopping procedure. When they first start to shop, 6 out of 10 of them are open to considering manifold automobile selections. Buyers usually research on the make of the cars and the prices at which they go. For a first-time car buyer, the process is not as simple as it may seem. There is more than such a person needs to consider besides the prices and the models.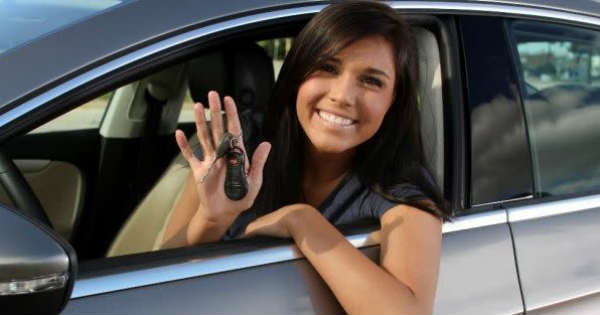 Below are 11 tips that a first-time car buyer needs to consider before buying a car.
1. Establish a Realistic Budget
If it's your first time buying a car, make sure it falls within the ambit of what you can afford. Do not come up with a budget that will strain you financially. Make sure the money set aside per month for the car is that which is left over.
In essence, take care of your bills first. Pay your rent, cater to your food, and health insurance. After doing all that, you can spend the money left in the car.
2. Avoid a Car Lease
A first-time car buyer would immediately consider leasing because of the affordable rates. Yet, you will come to realize that in due course, you'd have spent more on the leased car than intended. The amount you'll use for leasing the car is more expensive.
This is how it works; after leasing, you will have to cater for the car's maintenance as well. Ultimately, you will end up using more money which if you'd have saved; you'd have had enough for a new car. Thus, the best thing to do is to buy a car to avoid extra expenses.
3. Consider Alternative Financing Options
It's no secret that most car owners sought financial help from their banks before they are able to afford a car. You can take out a first-time buyer auto loan for the car you intend to buy. Or, you can seek help from your bank in case you have a savings account.
Yet, do not settle for the first lender you get. Find other alternatives to reach the one with the most affordable interest rates.
4. Take a Test Drive
As a first-time car buyer, you definitely have a variety of models you'd wish to try. Do not settle for a car because it's the first one you drove and the feeling was good. Go ahead and take all the models in your checklist for a
test drive.
The test drive will help you make a comparison between all the models. And from there you'll be able to choose the one that suits you best.
5. Get a Pre-purchase Examination
You don't want to go home with a beautiful car only for it to refuse to start in the morning. Much as the outward appearance looks divine doesn't mean the car is in good condition. A pre-purchase inspection is significant because it gives you the assurance that the car you're buying is good.
6. Compare prices
You may have the same car model that goes for different prices. Don't settle for the first deal that is posed to you. Get accurate information from other dealers and compare the prices to see which among them suits you.
This process may be time-consuming yet, it's worth it because it may save you a lot of money.
7. Make a Down Payment
Buying a car does not necessarily require you to make a down payment but it's good to make one. A first time car buyer should know that the down payment should be lower than the actual purchase price. This lowers the financial strain.
Making down payments lowers your monthly payments and thus, you pay less money each month.
8. Establish What Your Car Needs Are
Do not buy a big car yet you will only use it to drive to work and back. That will be wasting resources and money. For a person who intends to do a lot of traveling by road, a big car is recommended.
Also, consider things like insurance coverage, packing fee and rent for the car. You don't want to buy a car that will cost you more than you intended.
9. Read the Contract Carefully
When you enter into a legal agreement, you need to be very critical about the terms provided for. It's important you understand what each word or phrase means. If you must, get a lawyer to help you interpret the terms before signing the contract.
This is important because, after signing of the contract, there is very little the parties can do to alter the terms of the contract. Thus, as a first-time car buyer, you need to be thorough. This will help you avoid possible misinterpretations which will cost you money or possible losses.
10. Do Your Research
Research involves models, prices, dealers and so on. You want to understand what the latest models in the market are and which among them you can afford. You also want to gauge and see which of the prices are within your budget.
With regards to dealers, you want to get those who will see the contract through till the end. Thus, you want reliable people who are trustworthy and who will adhere to the agreement in the contract. Doing research will help you understand which dealers to go for and those you should avoid.
11. Negotiate the Price
After comparing the prices, don't settle for what the dealer tells you. Try to negotiate with the dealer to a point where the price is suitable for both of you. Negotiating is a tool that helps you to save a lot of money especially if you are a first-time car buyer.
Tips for the First-Time Car Buyer
As a first-time car buyer, you have to do your research before deciding on what you want. Don't settle for the first car you set your eyes on. Take the varieties for a test drive to determine which car suits you best.
Read the contract carefully and seek the help of a lawyer where you need interpretation of terms. Most importantly, compare the prices because there is that one car that fits your budget. Furthermore, try to negotiate with the dealer as that will help you save thousands of dollars.
If you enjoyed reading this article, you can visit our blog for more information.
Visit here for more information on used transmissions