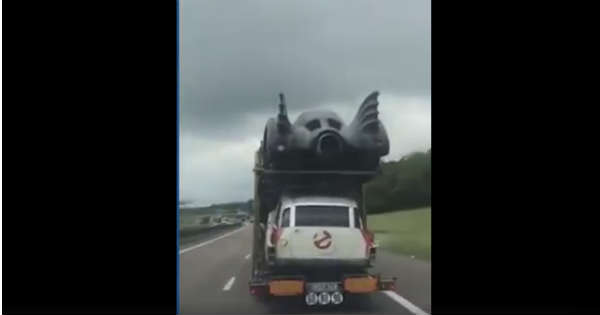 There is a limitless plethora of amazing childhood memories that each of us has. Everyone had different interests and everyone strove for different dreams. However, when it comes to legendary cars from our childhood, we would all have the same ones in mind. That is why we decided to share this amazing footage of a single truck transporting some of the most unforgettable childhood cars. Luckily, someone managed to capture a short video; elsewhere no one would have believed his words. We see only 30 seconds or so, but it is enough to clearly see the many different cars there. First and foremost we take a look at the one and only Batmobile, the childhood car from everyone's dreams. We all wanted to have a ride in it, even now! The next one is the car used in the movie Ghost Busters. You just cannot miss it!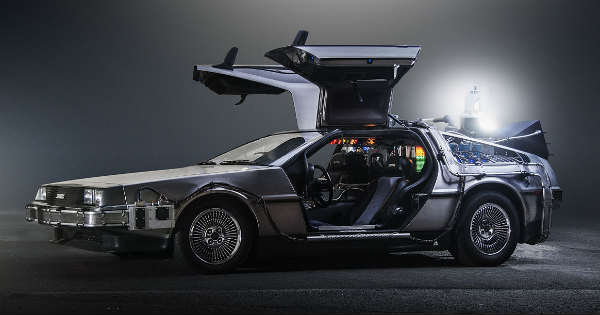 If you take a close look you are also going to see the Jeeps from Jurassic Park. All of the unforgettable childhood cars were parked nearly. In fact, you would not want to risk and damage these beauties. Then we take a look at the car from Back to the Future. Even this masterpiece was on the truck. But we do not stop here. Besides the above mentioned, you are also going to find the car from Indiana Jones, as well as the legendary Beetle from Herbie. The goodies just keep on coming and coming. We are most certain that you are going to repeat this video over and over again, trying to capture the perfect shot. However, couples of questions remain. Are these cars real or just some replicas? If it was supposed to be a secret, why wasn't the truck covered with a tarp? What an experience!
Before you leave make sure to follow this link and check out the Batmobile in action!