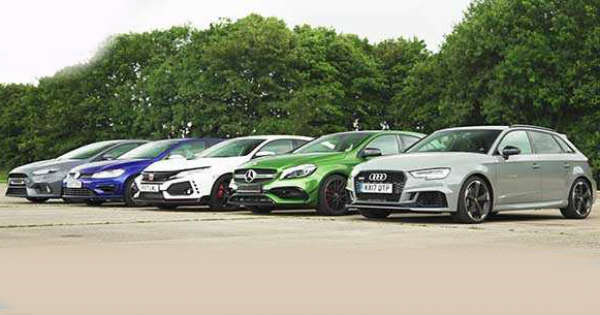 Let's get down to business! The title itself describes how intense and how much power is put in this race! All of these cars are of well-known descent and all are equipped with the best possible motors under their hoods! So, the Civic Type R vs RS Focus vs AMG vs Audi RS3 vs Golf R all go head to head and we will have the honor to see which one ends in which place! Who will be the winner and who will be the loser?! There are underdogs and favorites as ever, but will they surprise you?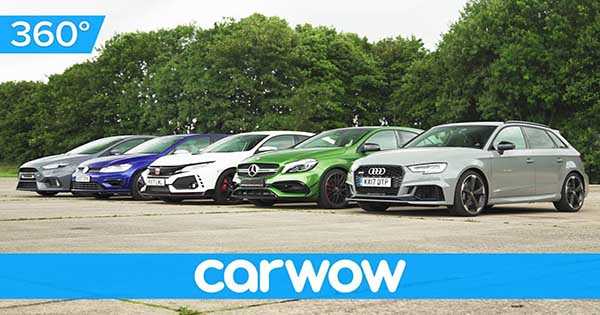 So, let's follow the protocol and start off with Honda's Civic Type R! This one stands confidently on the line with its immense 306 HP and a 2.0 L engine at FWD! Moreover, it is equipped with manual transmission. This one has excellent setup, but we have four more beasts to go! Next up, we have the Ford Focus RS.
This one also has the numbers on its side. 350 horsepower and 350 lb/ft of torque to complete the offer. This particular one will start the race with 19" Michelin tires, just so. Of course, we are not stopping here with this Civic Type R vs RS Focus vs AMG vs Audi RS3 vs Golf R race!
The VW Golf R comes with 300 HP and has the acceleration time of 5 seconds till it hits 60 mph!
The Mercedes Benz AMG however, delivers 376 HP and needs 4 seconds to hit the 60 mph, whereas the Audi RS3 offers a bit less. However, don't waste any more time and hit the play button below!
Finally, check out this Nissan vs Bugatti drag race!